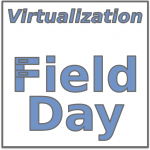 During the first day of the third edition of Virtualization Field Day (#VFD3) the first company that we (as delegates) met was CloudPhysics, and was really a great way to start the #VFD3.
CloudPhysics helps systems administrators make smart, data-driven decisions. Their groundbreaking SaaS platform brings Big Data analytics to your virtualized datacenter, generating fresh operational insights that you can act on with certainty.
Big Data technology is used by companies across numerous industries to discover new ways to improve operations. Ironically, one industry that is missing from the list is IT itself. CloudPhysics goal is to bring the power of Big Data analytics to every datacenter, capturing data about virtualized infrastructure, analyzing it, and providing unique insights that help IT teams make smarter data-driven operational decisions. Today, our idea is coming to fruition as hundreds of customers and users deploy our SaaS app.