This post is also available in: Italian
Reading Time:
< 1
minute
There could some cases where you may have some Windows (Server) completely isolated from the Internet, for example in some appliances or storage solution.
One interesting aspect that learn on Windows products during a DataCore training was that in this case you can have some delay in the user interface, both on the DataCore GUI, but also on the Windows one.
This is related in driver management (and in signign verification) and is well described in a FAQ on DataCore site (DataCore Server GUI takes longer than expected to open).
The solution is quite simple and consist in a simple change on the Internet Explorer setting, were by default the security option 'Check for Publisher's Certificate Revocation' is checked.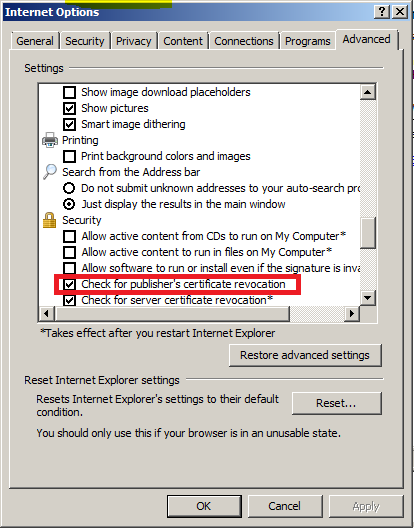 For isolated system you need to uncheck this option.