This post is also available in: Italian
Reading Time:
3
minutes
Last week, VMware has announced its latest analytics product: VMware vCenter Log Insight. Part of VMware vCenter, delivers automated log management through log analytics, aggregation, and search, extending VMware's leadership in analytics to log data.
The product enables you to easily perform advanced analytics on log data aggregated across your physical, virtualized and cloud infrastructure, leading to across the board improvements in IT metrics. Log Insight is fully integrated with vCenter Operations, and the technology behind it is from our Pattern Insight acquisition last year.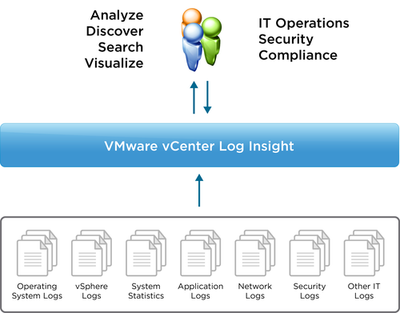 More information coud be find in this post: Introducing VMware vCenter Log Insight.
Actually it's in beta version and could be downloaded here in the common OVA format.
The virtual appliance is composed by thee different VMDK files:
Also the appliance itself requires 8 GB of vRAM (but is aligned with other VMware appliances):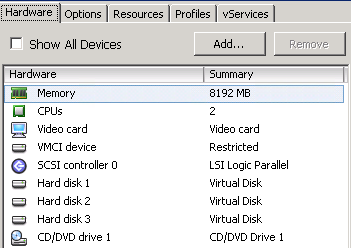 Deployment is quite easy and faster: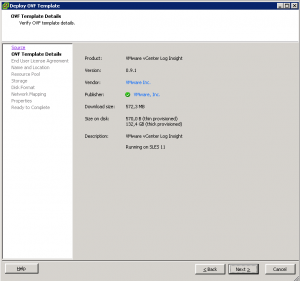 After that you will have a VM ready to run. Note that it's based on SuSE Linux, but the splash screen has been modified (probably it's a new appliance template):
After the first bootstrap you have only to connect to the web page and go through the configuration wizard.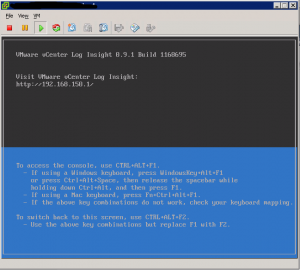 Configuration steps are almost easy and after that the appliace is ready:
As usual, it's based on a dashboard concept where you can have aggregated information (note that it can collect also info from vCenter Server and Operation Manager, so not only syslog messages):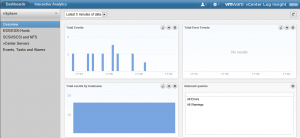 Quite interesting and powerful the "Extract field" feature to analyze the logs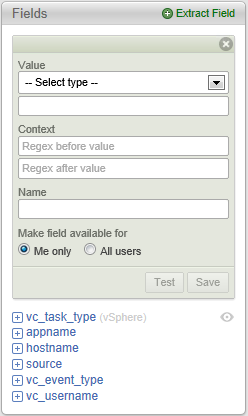 But of course this is a 1.0 release so it cannot (yet) be comparable with other tools (like, for example, Splunk). Anyway it's a better solution compared to the basis ESXi syslog collector and almost well integrated with other VMware products.