This post is also available in: Italian
Reading Time:
4
minutes
I've already write about Atlantis ILIO products and how their unique host caching solution could be interesting in several cases (mostly in VDI environments). Those solutions are appreciated by more than 440 customers (500,000 VM licenses sold globally).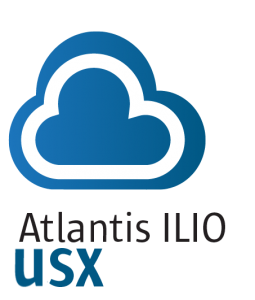 But now there is a really big announce: Atlantis Computing become a storage vendor and bring a new solution in this segment.
The Atlantis ILIO USX™ (Unified Software-defined Storage) solution purpose-built for virtualized server workloads such as databases, big data and  any line of business application. It's a Software-defined Storage Solution, 100% software.
More important can work with existing storage, by simple speed them up; or could turn DAS into Enterprise Storage.
Atlantis ILIO USX is a unique in-memory software-defined storage solution that can pool and optimize any class of storage including SAN, NAS, RAM or any type of DAS (SSD, Flash, SAS) to create hybrid, hyper-converged or all-flash storage from existing datacenter resources.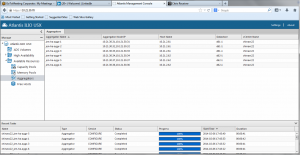 The software enables customers to deploy up to five times more VMs with their existing storage, boosts performance and increases the flexibility of how storage is consumed in the virtualized datacenter.
But also build new storage (using local storage) and high availability and reduce storage costs by up to 50%.
Atlantis ILIO USX gives IT organizations the ability to unify all classes of storage, delivering critical data services such as high availability, data protection, inline deduplication, compression and thin provisioning. Instead of buying expensive specialized storage to meet application SLAs, customers can instantly create the optimal type of storage characteristics for the desired application – using software:
Software-defined hybrid array using server RAM and existing shared SAN or NAS storage to boost performance and increase the number of VMs supported
Software-defined hyper-converged system using each servers' RAM, Flash and SAS to create an integrated storage and compute platform
Software-defined all-flash array using any combination of shared and local flash to amplify the flash storage capacity by up to 5x
The Atlantis ILIO In-Memory Storage technology uses the hypervisor to convert server RAM into a storage resource, forming the foundation for all Atlantis ILIO software-defined storage solutions. RAM access latencies are measured in nanoseconds, while spinning disk access times are measured in milliseconds, making RAM roughly 100,000 times faster than spinning disk. This unique use of server RAM creates abundant and inexpensive IOPS which are critical for storage performance. Atlantis ILIO In-Memory storage optimization services, including IO processing, inline de-duplication, compression, coalescing, thin provisioning, data protection and high availability, are automatically applied at the compute layer to boost performance, reduce storage capacity, and ensure the availability and reliability of each storage volume connected to the platform – SAN, NAS, flash, etc. This approach makes it feasible to use server RAM as a tier or as primary storage.
This include all of the ILIO technical features:
For more information Register for the Launch Webinar.
At this point I'm really happy that Atlantis Computing will be one of the sponsor of the next Virtualization Field Day. I'm really curious to hear more and see other impressions on this move. But a new player in the storage arena could be only positive.