This post is also available in: Italian
Upgrade steps to VMware Horizon View 5.3 are quite the same of the upgrade to 5.2 and also their behavior and order remain the same:
Check-list for HCL and also software compatibility (remember to verify also the version of VMware vSphere)
Connection servers (included View Manager, Secure Servers and Transfer Servers): remember that for View Secure Servers this is almost a full reinstallation (so pairing must be done from scratch)
Composer Server: this must still be a Windows Server (could be vCenter Server, if Windows, or an external server)… remember to keep the existing certificate and DSN.
View Agent (and maybe before it the VMware Tools)
View Client
Also GPO must be updated on your AD DCs: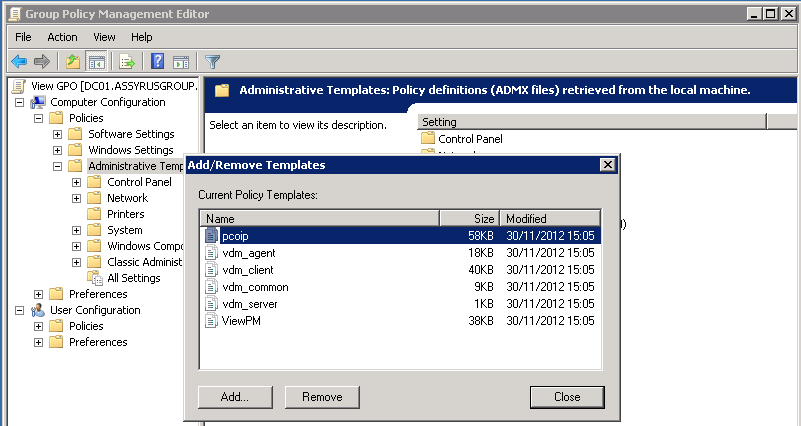 Finally you can optionally also add the VMware Horizon View 5.3 HTML5 Access and the Unity part included in the Feature Pack:
Remember to open also the firewall ports for Blast protocol on the VMware View Connections Server:

Also the virtual desktops must be upgraded in order to add the agent part of the feature pack.
This post has already been read 3930 times.