This post is also available in: Italian
Reading Time:
2
minutes
Like in the past years, the VMworld 2014 session proposals could be voted with the public session voting phase of the CFP (from May 5 to May 18 at 11:59 pm PDT). I've not count all the sessions yet, but seems around to a number similar of past year (past year there were 954 proposals)… so really a lot of choice.
Just choose the sessions that you think are valuable or the you would like to see.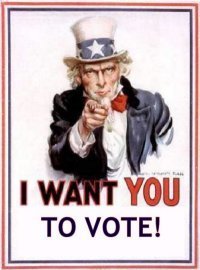 But remember that it's not clear if and how those votes could influence the choice of the final sessions (see also this post: the process is not transparent), probably it's more important the name of the speaker and his (VMworld) experience (but in this way you cut of new people)… Also we don't know if VMware employees are facilitated compared to partners employees.
Anyway, you have just an opportunity to help influence the content at VMworld 2014 (it's not clear how much).
I will not give any list of people or sessions to cast your vote, just vote as you want.
If you already know of a specific session or track you want to vote for, once you login to the voting site you can select a Track, Sub-track, or do a Keyword Search (Session ID, title, speaker, etc.) to find specific session(s). To cast your vote, click on the "Thumbs Up" symbol next to the Session ID.  You will receive confirmation that your vote has been counted.  To remove a vote, you will need to click on the "Thumbs Up" symbol again and this will remove the vote.
See also: