This post is also available in: Italian
Reading Time:
10
minutes
The primary reason for becoming vExpert certainly should not be related to any possible benefits of the program. And once confirmed (for me is the sixth year in a row) you have to think more about what you can give rather to what is to be expected. But I'd be a hypocrite to deny that there are also practical advantages in being a vExpert!
Officially, VMware, according with the vExpert FAQ, say that the biggest benefit of the award is the public recognition as a VMware vExpert Award winner.
But benefits also include:
Award certificate and gift
vExpert logo to display on website or email signature
Access to a private vExpert community
Free subscription to conference session materials on VMworld.com
Access to exclusive online events and other opportunities to participate in activities
Inclusion in public vExpert directory
Unofficially, there are, sometimes, also the access to VMware beta programs and/or products license (including, recently, also a NSX license!). Note that VMworld pass is not listed… so it could be, but maybe not (but usually each year it is included, and the 2015 application it's already available)! Be sure to follow the vExpert blog, in order to be updated to all opportunities.
But there are also a lot of other benefits (this was the 2014 related list) by third part companies (or also individuals).
If I miss any reference, feel free to send me a comment (in this post) and I will add it to the list.
Public list
There are also different groups and lists:
Pluralsight

Historically TrainSignal gave the access to a lot of material. Some years ago it was acquired by Pluralsight and the available material has increased!
As usual, they are also the first to announce the confirmation of the vExpert (and MVP) benefit also for 2015:
Just fill out the online form. Note that there is also an interesting opportunity to be part of this community.
VMware Press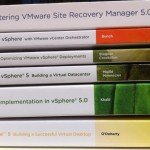 The VMware Press team have bring an exclusive offering to the vExpert community. VMware has built an alliance with Pearson (VMware Press) and is the official publisher of VMware books and training materials for critical topics with the latest VMware technology for professionals. VMware press offers books, ebooks, video training, simulators and practice tests. All 2015 vExperts can save 35% off any purchase from vmwarepress.com.
For more info see the post on the vExpert blog.
Veeam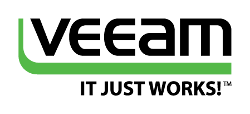 As usually, Veeam is giving a free 1 year NFR license for 2 sockets of Veeam® Backup Availability Suite v8 for VMware (or Hyper-V for Microsoft certifications/awards) for your home or work lab.
Note that this does not apply only for VMware vExperts, but also for VMware Certified Professionals (VCP), Microsoft Certified Professionals (MCP), Microsoft Certified Technology Specialists (MCTS), Most Valuable Professionals (MVP) and more.
Symantec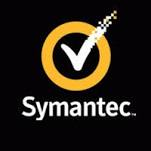 Symantec will give to VMware vExpert, VMware Certified Professional or VMware Certified Instructor a free license of Symantec Backup Exec 2014 2015 V-Ray Edition along with 12 months of essential support to use in production or non-production environments (e.g. evaluation, demonstration or training purposes).
Fill the form and upon successful validation of your status, you will receive the free copy of Backup Exec 2015 V-Ray edition within 7 business days.

Nakivo

Nakivo will give to VMUG member, VMware vExpert, VCP, or VCI a free two-socket Not For Resale (NFR) license of NAKIVO Backup & Replication for your home or work lab.
The NFR licenses are available for non-production use only, including educational, lab testing, evaluation, training, and demonstration purposes. This offer ends on March 31, 2015.
Login VSI

The Login VSI VIP program builds on these programs and offers a number of special benefits to all active Citrix Technology Professionals (CTP), to all VMware vExperts, and to Microsoft Most Valuable Professionals (MVP) for App-V, Remote Desktop Services and Virtual Machine:
A free (for non-commercial use) Login VSI Pro license (12 months, 100 user sessions)
Login VSI goodies (like the "I love a good performance" T-shirt) when we meet in person
Direct access to support, product marketing and development team
Just fill out the online form.
Liquidware Labs

Liquidware Labs provide 25 licenses VDI Essentials + 1 Flex-io server license – perpetual license.
Send an email from company address along with date certified vExpert to [email protected].
Opvizor

Opvizor will provide an Enterprise license of their product (see this old post about the product features). You can download the product from the dedicated vExpert page or send an e-mail to Atif Siddiqui ([email protected]).
HP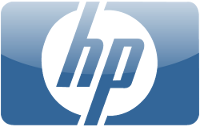 If you are interested to a NFR license of HP StoreVirtual VSA (that can also be used to testing the storage integration of Veeam Backup & Replication), just ping (and thanks) Calvin Zito. Here is the post on Google+.
DataCore

If you are a VMware vExpert, VMware Certified Professional or VMware Certified Instructor, DataCore Software is offering a free 1 year NFR license for DataCore's SANsymphony-V Storage Hypervisor Software.
Kemp
If you are a VMware vExpert or a VMware Certified Professional, Kemp Technology is offereng a complimentary NFR copy of LoadMaster VLM-2000 for personal and non-commercial use.
For more information see this page.
Nexenta

As a vExpert you can have a release of NexentaConnect for VMware Virtual SAN: download the software below and fill out the form with your product ID for a 1-yr promotional license for up to 8 CPU Sockets, matching the VMware VSAN 8 Socket License.
For more information see this page.
Proximal data

Proximal Data give a free trial of AutoCache, a software cost-effectively solution that removes I/O bottlenecks in VMware ESXi servers, enabling you to increase your VM density by up to 3x.
Note that after the Samsung acquisition seems that this form does not working anymore.
SimpliVity
SimpliVity os giving away exclusive vExpert hooded jackets at VMworld 2015! Choose to pick yours up at our booth #1029 in San Francisco or booth #P308 in Barcelona.  Just make sure to sign up here, and request a size!
StarWind Software
StarWind provide a NFR license for StarWind Virtual SAN, which delivers hardware-less hypervisor-centric virtual machine storage.
Note that the free version for VMware vSphere is distributed freely. The version for Microsoft Hyper-V is given to Microsoft MVPs, MCTs and MCPs of relevant specialties after verification.
This promo seems no more available (the link just report "Sorry, the promotion has already expired").
Devolutions
Devolutions is offering vExperts a free license of their flagship remote desktop management solution. Remote Desktop Manager lets you centralize, organize and securely share all your remote connections, credentials, passwords and documents throughout your entire team. Learn more about Remote Desktop Manager on SlideShare.
If you are interested and would like to obtain the free license, please send an email to [email protected]. Please remember to include a link to your VMware, Citrix and Microsoft profile.
Royal TS
Royal TS give a NFR license for Microsoft MVPs, Citrix CTPs and VMware vExperts of Royal TS or TSX, a powerful tool for server admins, system engineers, developers and IT focused information workers who constantly need to access remote systems with different protocols.
Synergy
Synergy combines your desktop devices together in to one cohesive experience. It's software for sharing your mouse and keyboard between multiple computers on your desk. It works on Windows, Mac OS X and Linux.
They are offering a free not-for-resale copy of their product. This is exclusive for Microsoft MVP's, Citrix CTP's, VMware vExperts and other similar vendor programs.
VSS Labs
VSS Labs is releasing a new product, called vCert Manager, which will vastly improve the SSL certificate management experience for VMware customers. VSS Labs has a free NFR license available for home lab usage, with a special bonus for current fellow VMware vExperts. The tool will discover all of your components, even if they exceed your license, but you can only actively manage the number up to your licensed threshold (2 vCenter, 10 hosts). For more info see this post.
If you are a current vExpert and would like to apply for this, just email Luisa de Guzman at [email protected] confirming your vExpert status and requesting for a download link. Please note that this is only for home lab use and not for any commercial purposes.
Tintri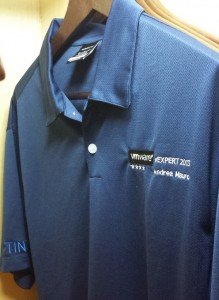 Like in the previous years, Tintri recognize vExpert guys with a nice shirt. The one of previous three years (it's becoming a tradition) were really cool and this year seem similar (but now also with a female version).
To request your shirt use the form described in this post: I was named a vExpert and I got this awesome shirt!
Note: Supplies are limited. Must be a 2015 vExpert to participate. Requests must be received by May 29th, 2015.
Ravello

Ravello offert a free Lan service for 2015 vExperts, enabling all 2015 vExperts with 1,000 free CPU hours per month to run VMware ESXi labs or VMware workloads in AWS or Google cloud. Just sign up at this page.
For more information about Ravello virtual lab see this post.
DataGravity
DataGravity is offering to all vExperts a customized polo shirt, by require it at this link.  If you wear it to VMworld and show up at our booth you might just win a prize.
For more information see this post.
Other
As written in

 

this post, you can have a vExpert URL Shortener with the prefix vexpert.me! (thanks @dawoo)
In the

 

same post

 

there also also part 2, related to the vExpert stickers (of past year).

 

Click here

 

to complete the form.
See also those posts: