Reading Time:
2
minutes
During the first .NEXT Conference, Nutanix has announced its next-generation Xtreme Computing Platform (XCP) and their Acropolis hypervisor (based on KVM). Most important Acropolis Hypervisor was validated for Microsoft Server Virtualization Validation Program, that mean compatibility and support for all Microsoft workloads that can run in a certified virtual environment!
Now Nutanix has announced it is working with Citrix to drive down the costs and infrastructure complexity of deploying new app and desktop virtualization environments. In addition, Citrix is supporting the complete Nutanix Acropolis solution, which is now verified as Citrix Ready.
The Nutanix Acropolis solution provides customers with a high-performance, scalable infrastructure to power the industry-leading XenDesktop® and Citrix XenApp® products. Together, Nutanix and Citrix will provide a complete, simple, scalable and cost-effective solution for delivering virtual desktops and applications.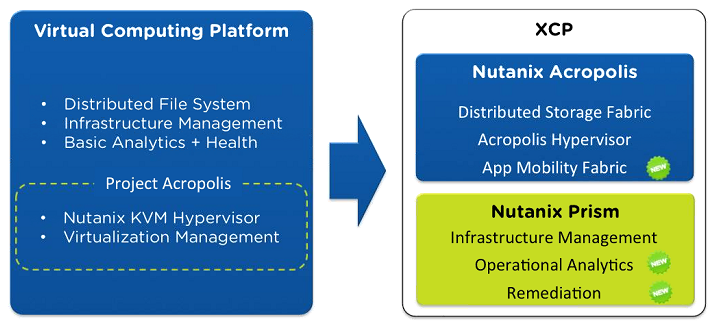 In the initial phase of this alignment, the Nutanix Xtreme Computing Platform running the Acropolis Hypervisor has been verified as Citrix Ready for XenApp and XenDesktop 7.6, as well as NetScaler and ShareFile.
And with the innovative Nutanix App Mobility Fabric will provide seamless migration of virtual workloads between hypervisor environments, by givin to the customers the freedom to choose the technologies best suited for their environment and IT budget.