This post is also available in: Italian
Reading Time:
< 1
minute
DataCore has announced an Universal VVols Support and complete, with latest VMware technologies, the DataCore SANsymphony-V integration with VMware vSphere.
As you probably know DataCore has a product to virtualize the storage (thery call "a storage hypervisor") working with existing storage or simple disk pools (also DAS) and building a storage with rich features.
Bring Virtual Volumes support to their product, mean that each storage can become a VVols storage using DataCore as an abstraction layer.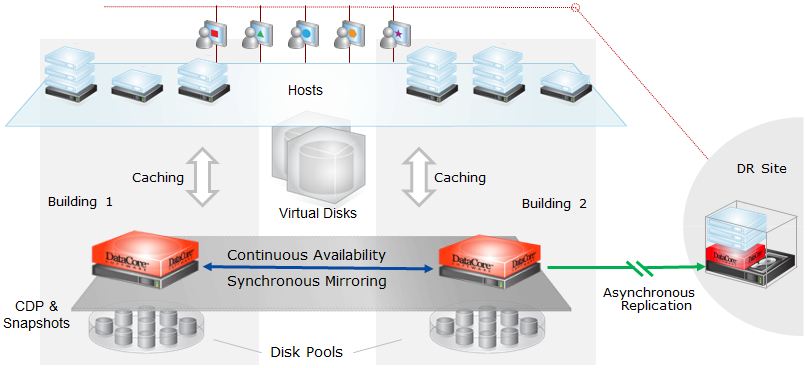 This new capability enabled by DataCore allows VMware's VVols benefits to work universally across all kinds of storage. With DataCore enabled, VMware vSphere administrators can self-provision virtual volumes from virtual storage pools — and can instantly specify the capacity and class of service needed for their applications without having to know anything about the storage or underlying hardware.
The new capability is already shipping and comes included within the current release of DataCore's VMware certified SANsymphony™-V Software-Defined Storage and DataCore™ Hyper-converged Virtual SAN.