Reading Time:
2
minutes
With the high (and growing) number of VMware certifications, could be difficult track your certification expiration (actually only for the VCP certs), your transcript, or simple plan the right path in order to reach a desidered certification.
But finally a new tool has been added to manage all your VMware certifications: the VMware Certification Manager.
With this tool you can manage your certification history, see your certification progress and your active certifications, download your certificates or the logo, or build new trascript.
The certification progress status is not so easy and clear like the certification planner from Microsoft (for example), but you can have a similar tool from the certification catalog, where you can see which certification or other requirements you are missing to reach a specific goal.
Instead the exams and trainings history is quite useful and you can track all your results: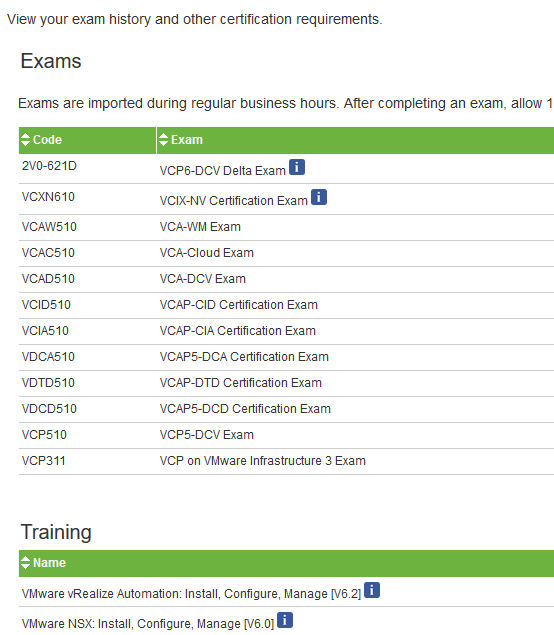 Also the custom transcript is really powerful and you can build your own with the desidered information and with a specific expiration:

You can easy share it with email, Twitter, Facebook, Google+ or Linkedin, or simple get a URL and share it (for example this is mine).