Reading Time:
2
minutes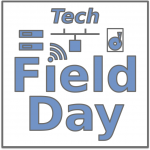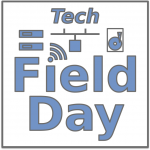 Tech(nical) Field Day are well know events, organized by Stephen Foskett and his team, with the purpose of bring together innovative IT product vendors and independent thought leaders to share information and opinions in a presentation and discussion format.
Is a must in the format: with a selected elite of few people, but open to everybody with the live stream and the archived video.
Is also a great source of technical information from the vendors but also from the attendeeds.
There are different Tech Field Day events by topic (Storage, Networking, Mobility, Data, Cloud), but also some special events live from other IT events: Tech Field Day Extra and Tech Field Day Live. And although not a Tech Field Day event, the same staff has occasionally organized a live Symposium event to showcase a particular area of enterprise IT technology.
Usually those events are in US, but some of them as been also in Europe (starting with the Tech Field Day Extra at VMworld Europe 2014).
After one year (2015) without the European edition of Tech Field Day Extra (but only with Cisco Live!), now this event is back again in Barcelona with Tech Field Day Extra at VMworld Europe 2016.
I'm really honored to be part at this event, and will be a great opportunity to ear some news from some vendors. But also a great opportunity to see again lot of my friend, considering the delegates list: Alastair Cooke, Andreas Lesslhumer, Andrew Mauro, David Varnum, Karel Novak, Lino Telera, Marco Broeken, Max Mortillaro, Pietro Piutti
Note also how many people are from VMUG (and three from the Italian one!).