Reading Time:
< 1
minute
Purple screen of the death are the "blue" screen of VMware ESXi when something really wrong happen, usually at hardware level. They are not so common, unless you stay in the Hardware Compatibility List (HCL) and have reliable hardware.
One strange issue that I've got recently was on HP server with ESXi 6.0 with this kind of purple screen: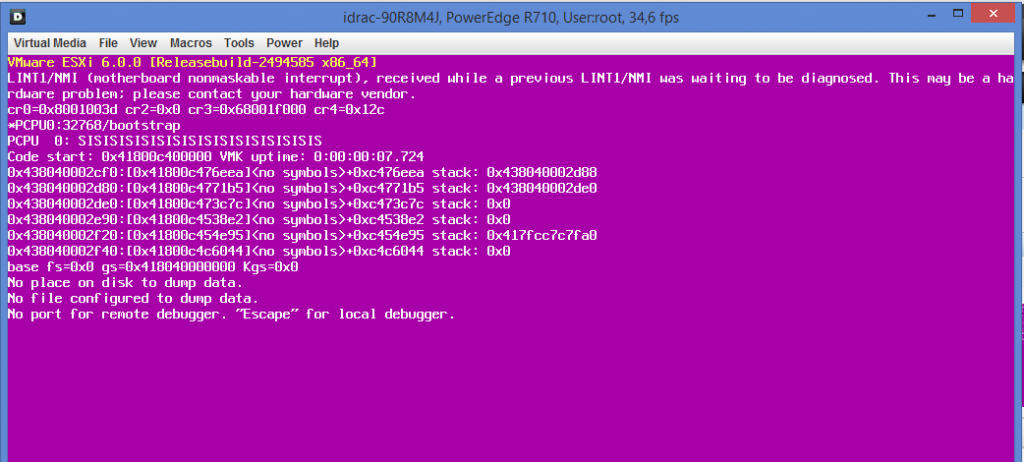 VMware KB can really help, as in most cases, and I found KB 2085921 (ESXi host fails with intermittent NMI purple diagnostic screen on HP Gen8 servers).
In this case this issue has occured because the affected hosts where not upgrade by the custmer with latest HP firmware and using ILO firmware versions 1.30, 1.32, 1.40, and 1.50 you may have this issue.
Another useful KB to help in troubleshooting of this kind of purple screen it's VMware KB 1014767 (Using hardware NMI facilities to troubleshoot unresponsive hosts).