After the special discount for all the eBook (and video) on Packt site, now it's the turn for the printed book: for one week only, get 25% off all Packt print books as well as FREE shipping!
A good opportunity if you want to buy the Mastering VMware vSphere 6.5 book, or also other books from Packt.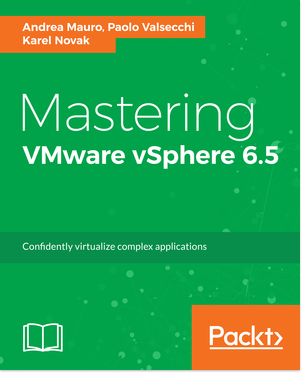 In euro, the book will be 32.45€ instead of 46.34€… so it could be a nice deal and for sure the lowest price (at this time)! And if you buy it, or if you already have read it, remember to provide your feedback.
But also all other printed book have the 25% discount. See, for example, the VMware related book list with several interesting titles.
Note that all print books come with free eBook copies (that can be also in PDF version and totally DRM free) so you can start reading right away.
To stay in touch and keep updated with the different news about this book, use Twitter and this hashcode: #masteringvSphere65
#masteringvsphere65 Tweets

This post has already been read 1023 times.