This post is also available in: Italian
Reading Time:
2
minutes
There are only 5 months until VMware vSphere 5.5 will go End of Support, that will mean no more updates and possible limited support from VMware.
The End of General Support for vSphere 5.5 is September 19, 2018. To maintain your full level of support and subscription services, VMware recommends upgrading to vSphere 6.5, or to a newer version.
With version 6.5 U1, VMware has extended the general support for vSphere 6.5 to a full five years from date of release, which means the general support for vSphere 6.5 will end November 15, 2021. Quite enough (and note that, actually the date it's the same both for 6.5 and 6.7).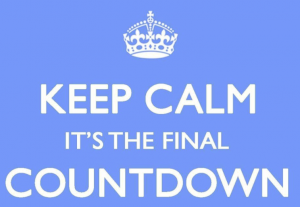 Technical Guidance for vSphere 5.5 is available until September 19, 2020 primarily through the self-help portal. During the Technical Guidance phase, VMware does not offer new hardware support, server/client/guest OS updates, new security patches or bug fixes unless otherwise noted. For more information, visit VMware Lifecycle Support Phases.
Note that the upgrade path to vSphere 6.7 is possible only from vSphere 6.0 or 6.5… So this could be another reason to upgrade your 5.5 installation.
See also: