Reading Time:
3
minutes
Nutanix product on HPE servers was announced two years ago where HPE ProLiant servers have been fully tested and certified by Nutanix to run Nutanix Enterprise Cloud software.
Was not the same as the Nutanix OEM partnership with Lenovo or the historical Dell and Nutanix Alliance… but still a great opportunity to leave the freedom of choice of the hardware platform.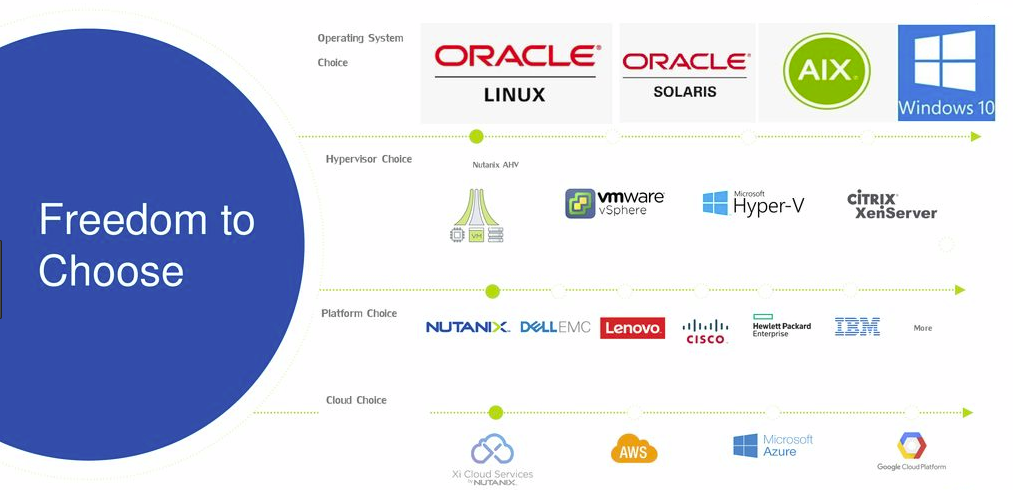 But during those years Nutanix has introduced also different models including the Nutanix software options.
But also some partnership has changed or will change soon (DellEMC for example) and other competitors are there (vSAN in primis).
For those reasons the new announce of a Nutanix and HPE global partnership sounds very interesting an will probably change the balance of the Nutanix partners (and probably compensate the progressive DellEMC change of priorites).
Nutanix will introduce a new family of integrated appliances featuring HPE ProLiant and Apollo servers, with Nutanix software factory-installed and ready for deployment. Nutanix customers who want to run their Nutanix Enterprise Cloud on HPE server technology will soon have access to a complete portfolio of turnkey appliances for all use cases, and all applications.

HPE will also make Nutanix software available in the future via the HPE GreenLake service, that demostrate how also this model will be pushed in the future strategies. Nutanix and HPE provide the highest level of support for the complete HPE server + Nutanix software solutions. Nutanix addresses all software-related issues, and proactively coordinates hardware support cases with HPE. Customers get a single point of contact for all issues, and benefit from Nutanix's unmatched 90+ Net Promoter Score (NPS).
Will be a move agains the rise of vxRail and VCF platforms? For sure will be potentially agains the HPE Simplivity products, sign that HPE is reorganizing all its storage portfolio to make profitable lines. The 3PAR integration and proposition was really good, other storage products maybe not so good… now will be interesting see how this partnership will be fit in the HPE storage portfolio and its storage vision.