Reading Time:
3
minutes
The VMware vExpert is an award is given to individuals who have significantly contributed to the community of VMware users over the past year.
Basically the VMware vExpert program is VMware's global evangelism and advocacy program. The program is designed to put VMware's marketing resources towards your advocacy efforts.
The awards are for individuals, not companies, and last for one year. Employees of both customers and partners can receive the awards.
The different vExperts are book authors, bloggers, VMUG leaders, tool builders, and other IT professionals who share their knowledge and passion with others. These vExperts have gone above and beyond their day jobs to share their technical expertise and communicate the value of VMware and virtualization to their colleagues and community.
As you can notice, contributing is not always blogging or Twitter as there are many public speakers, book authors, CloudCred task writers, scriptwriters, VMUG leaders, VMTN community moderators and internal champions among this group.
Note that "vExpert" is not a technical certification or even a general measure of VMware expertise, it's much like an accreditation.
For more information on how to apply and how people are selected, see the official program page.
The updated public vExpert directory can be found at this official linkhttps://vexpert.vmware.com/directory/
The VMware vExpert 2019 list consist in 1,739 vExperts being honoured from 74 countries.
The United States are most represented with 639, followed by United Kingdom at 157. Note that 18 of those countries are represented by only 1 vExpert.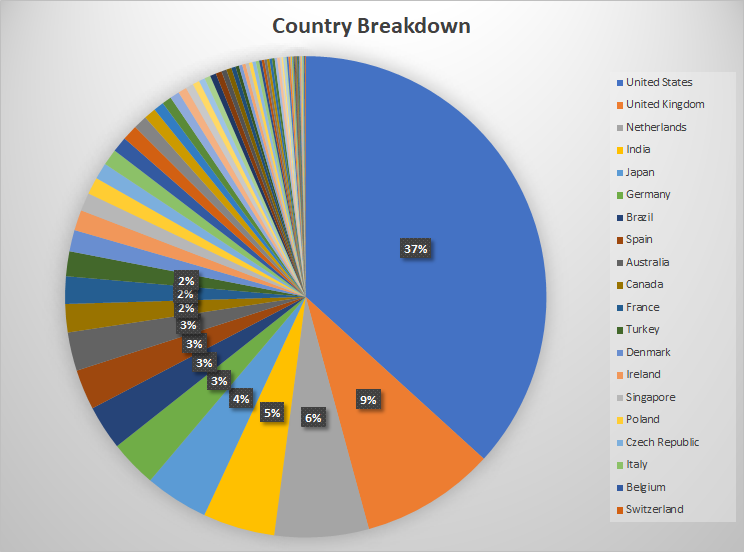 There are also some sub-programs in different categories:

Three of them are just related to diffent specific VMware's products and technologies:
VMware vExpert Cloud
VMware vExpert NSX
VMware vExpert vSAN
The fourth is not based on the technologies, but is much more about mentoring and helping other people on how gain the vExpert recognition. For more information see What is vExpert PRO