Reading Time:
2
minutes
It's not a secret that there is a VMware ESXi for ARM porting, not yet public available (maybe with next major release), that can also run on Raspberry Pi platform!
Announced during the VMworld US 2018, this version is not a general purpose hypervisor, also because the VMs need to run OSes and application ported to the ARM platform.
Instead it's a specific solution for the embedded and edge IoT systems… and maybe also for other specific cases (like the ESXi vSAN whitness).
Nnote that VMware demonstrates not just virtualization, but also resilient operations and ease of management (withing the same vCenter Server), via FT-protected 64-bit Arm VMs and vMotion in a high-availability DRS cluster… So a really complete and rich set of functions.
With the future integration of containers in ESXi, this can really become an interesting solution for IoT and edge!
And the Raspberry Pi platform could be probably one of the most powerful choice considering the low cost and great flexibility.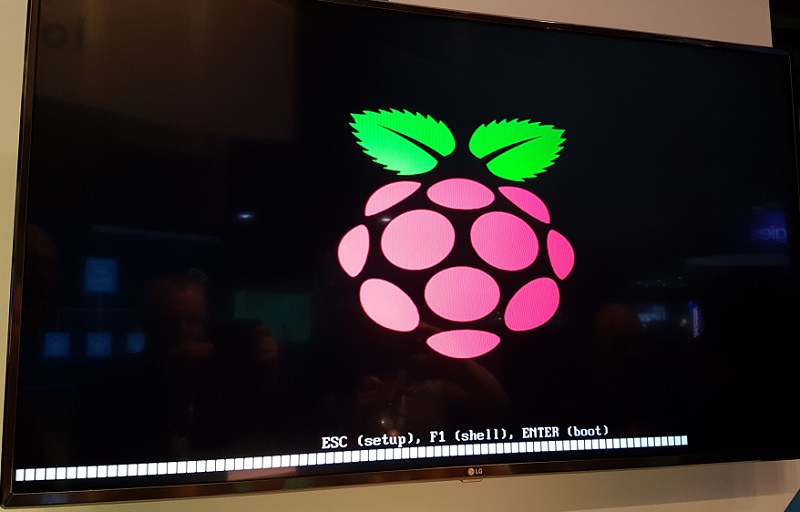 More than the generic Pi series, the Raspberry Pi Zero and Raspberry Pi Zero W could be the most natural choice:
The Raspberry Pi Zero is half the size of a Model A+, with twice the utility. A tiny Raspberry Pi that's affordable enough for any project!
1GHz single-core CPU
512MB RAM
Mini HDMI port
Micro USB OTG port
Micro USB power
HAT-compatible 40-pin header
Composite video and reset headers
CSI camera connector (v1.3 only)
The W model add the wireless support!
They are very cheap solutions. For example on Seeed, you can by Raspberry Pi Zero at $5 and wireless version Raspberry Pi Zero W at $10. An complete them with all the required components.
See also: