Questo post è disponibile anche in: Inglese
Reading Time:
2
minutes
Nella notte (orario italiano) tra il 17 e 18 marzo, ho ricevuto una mail con il seguente oggetto: Congratulations, you have been selected as 2014 Dell TechCenter Rockstar!
In contenuto (coinciso) della mail spiegava il criterio di selezione a questo programma:
The Dell TechCenter (DTC) Rockstar program recognizes independent experts and enthusiasts for their significant positive impact on Dell TechCenter, blogs and social media when discussing Dell. After careful review of numerous applicants and nominations, we think you would be a great fit for our exclusive group.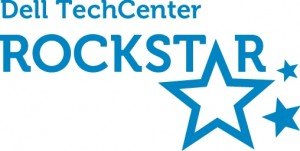 Dell TechCenter Rockstar alla pari di altri programmi di "elite" di altri vendor è un programma che cerca di riconoscere personaggi della community che contribuiscono in modo rilevante alla community stessa. Tipicamente sono valutate le persone che partecipano ai forum e wiki su Dell TechCenter e/o blogger che contribuiscono in altro modo.
Questo è terzo anno del programma Dell TechCenter Rockstar: l'anno inaugurale (2012) del Dell TechCenter Rockstars è stato un buon successo ed ha permesso di selezionare un buon gruppo di IT pros, tanto da poi confermare confermare il programma stesso per gli anni successivi.
Ogni anno vi sono poco meno di una cinquantina di persone che vengono selezionate (e alcune anche confermate) e devo dire di essere molto orgoglioso di essere entrato a far parte di questo gruppo (ad essere onesto gli anni precedente non avevo neppure provato).
Vi è anche intervista (in inglese) che mi è stata fatta ed è disponibile nell'area Dell TechCenter.
Per maggiori informazioni (in inglese) vedere anche: