This post is also available in: Inglese
Reading Time:
2
minutes
Veeam Software ha da poco annunciato una nuova offerta chiama Veeam Availability Suite (disponibile a partire dal Q3 2014), una soluzione che sarà orientata sulla nuova strategia di Business Always On di Veeam con l'obiettivo di garantire accesso a dati ed applicazioni sempre e in ogni caso.
Secondo le parole di Ratmir Timashev (CEO di Veeam): "The introduction of the Veeam Availability Suite, which integrates Veeam's backup and recovery software with its monitoring and reporting software, is part of a move by Veeam to play a bigger role in the modern data center".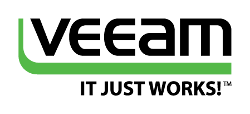 Questa nuova suite è costruita attorno alla futura versione di Veeam Backup & Replication v8 (basta leggerne le funzionalità per capire che sarà il core del prodotto) è una probabile nuova versione di Veeam One.
Rimane da capire se in fondo è solo un nuovo modo di chiamare la Veeam Backup Management Suite, o se effettivamente sarà qualcosa di nuovo con funzionalità maggiori rispetto alla somma delle parti e, magari, anche con un'integrazione maggiore tra i diversi prodotti.
Come è ovvio immaginare, Veeam Availability Suite v8 sarà trattato ampiamente al primo evento Veeam ON.
Vedere anche (in inglese):