Questo post è disponibile anche in: Inglese
Rubrik è un'azienda specializzata nel Cloud Data Management, grazie ad una piattaforma di storage secondario di tipo "iper-convergente" (essendo storage secondario è parzialmente improprio parlare di iper-convergenza, ma poiché i servizi girano in modo distribuito nei vari appliance il paragone rende molto l'idea) basata su appliance (brick secondo la terminologia Rubrik).
Da poco, Rubrik ha annunciato la sua soluzione di data protection per Pure Storage FlashBlade, assieme a una nuova integrazione tra i prodotti di Cloud Data Management di Rubrik e i FlashArray//M di Pure Storage. Con questa nuova collaborazione, i clienti possono ottenere semplicità, performance e data management integrato in ambienti hybrid cloud.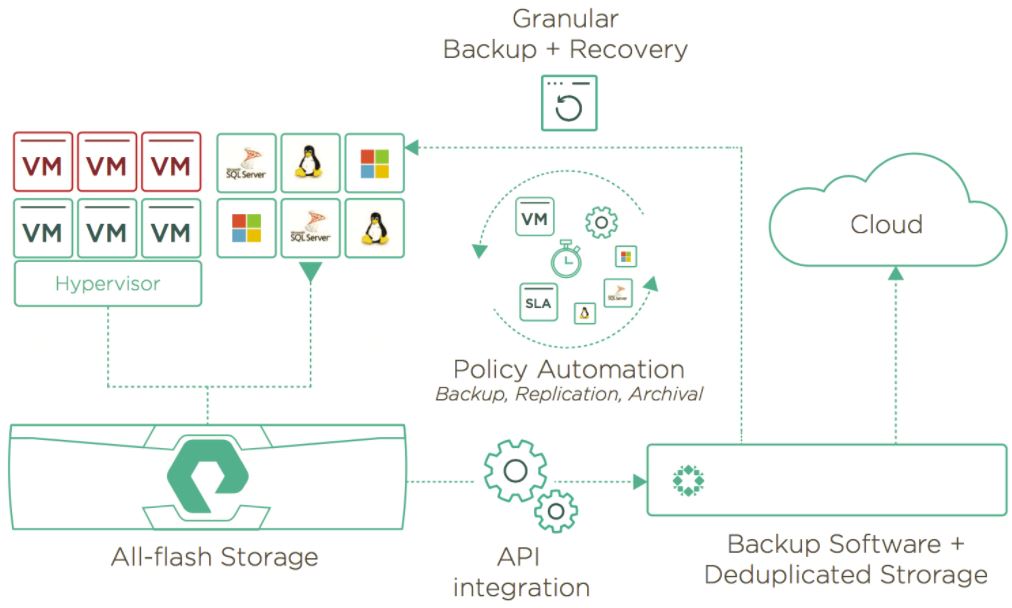 L'integrazione del Cloud Data Management di Rubrik nelle linee FlashBlade e FlashArray//M di Pure Storage permette di ottenere backup ad alte prestazioni senza compromettere la coerenza, granularità o portabilità nel cloud delle applicazioni. Le realtà che faranno uso di Rubrik e Pure otterranno i seguenti vantaggi:
Implementazioni in meno di un'ora, e non in settimane;
Performance senza paragoni, con latenza praticamente a zero e riduzione significativa dei blocchi delle VM;
Gestione estesa a una data-fabric che copre ambienti on-premise e cloud;
Scalabilità infinita;
Potenti strumenti di reportistica nativi;
Riduzione del footprint superiore al 70%.
"La nostra soluzione di data protection per FlashBlade si pone all'avanguardia sul mercato. Grazie a Pure e Rubrik, i clienti possono finalmente ottenere semplicità, performance e scalabilità senza eguali per tutto il loro ambiente", spiega Bipul Sinha, fondatore e CEO di Rubrik. "La nostra integrazione unisce realmente le prestazioni e la gestibilità di Pure con il data fabric cloud-native di Rubrik, rendendo i dati più agili all'interno di ambienti hybrid cloud."
Il supporto di Rubrik a FlashBlade, l'offerta Pure Storage per dati non strutturati, è stato pensato in particolare per le aziende che sfruttano workload complessi e ad alta intensità di dati tra cloud pubblici e privati.
"È un piacere collaborare con Rubrik a questa integrazione, perché offre indiscutibili vantaggi a livello di semplicità e prestazioni in ambienti hybrid cloud", commenta Matt Burr, VP of Global FlashBlade and FlashStack di Pure Storage. "Per i team IT più lungimiranti, in cerca di tecnologie innovative ed efficienti, Rubrik e Pure rappresentano un'ottima scelta."
Vedere anche:
This post has already been read 403 times.