One month ago, the Mastering VMware vSphere 6.5 book has been published and we already have some interesting feedback.
Considering that it's the first book experience (not only for me but also for the other co-authors), and that neither of us it's a native English speaker, we are really interested in more feedback (positive or negative) as possible, in order to improve, in the case of a new edition or a new book.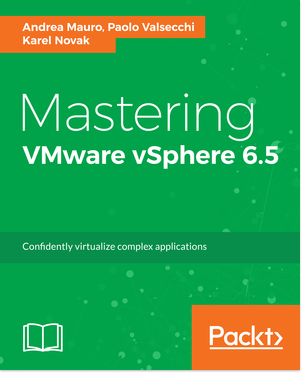 One easy way to provide some feedback is using one of those links:
But we are also interesting on which chapter is good and which can be improved, and also what do you think about the book's content.
For this reason, I've built a simple module feedback (with only 10 questions) available on https://www.surveymonkey.com/r/RMHJQ2P
Otherwise, just fill it in this page:
Create your own user feedback survey
Also, to stay in touch and keep updated with the different news about this book, use Twitter and this hashcode: #masteringvSphere65
#masteringvsphere65 Tweets

This post has already been read 1877 times.