This post is also available in: Italian
Reading Time:
2
minutes
In the night (in my timezone) between March 17th and 18th I've received an email with this subject: Congratulations, you have been selected as 2014 Dell TechCenter Rockstar!
The content of the mail explain the program and the criteria:
The Dell TechCenter (DTC) Rockstar program recognizes independent experts and enthusiasts for their significant positive impact on Dell TechCenter, blogs and social media when discussing Dell. After careful review of numerous applicants and nominations, we think you would be a great fit for our exclusive group.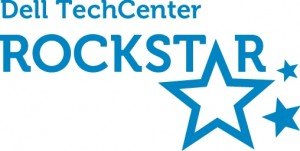 Dell TechCenter Rockstar is like other "elite" program from other vendor, a recognition of your contributions in the vendor specific community (or not): you can participate in the forums and wiki pages on Dell TechCenter and to forward us any blog you have written that may be relevant for the site.
This year is the third of this type of this program: the inaugural 2012 Dell TechCenter Rockstars program was a great success and it was a very rewarding and fun experience to interact with the many talented  IT pros in the program both online and in person at Dell events.
Each year there are around 50 people selected for this role, and I'm really proud to be part of it this time (to be honest, the previous time I'm forget to apply to the program).
Here is also my interview in the Dell TechCenter area.
For more information see also: