Reading Time:
2
minutes
Altaro Office 365 Backup enables you to back up and recover all your company's Office 365 mailboxes and files stored within OneDrive and SharePoint, backing them up to Altaro's Microsoft Azure infrastructure.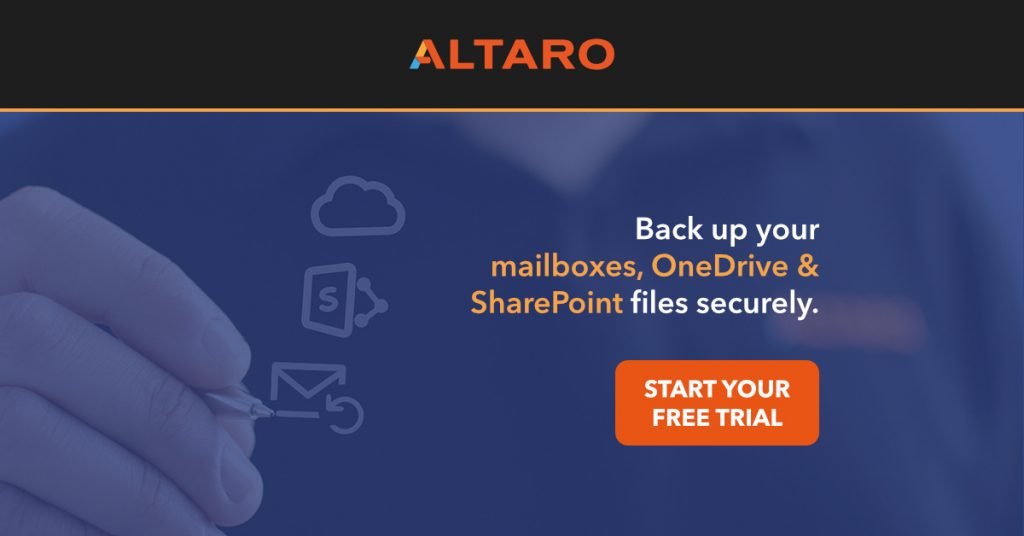 Easy to buy: on an annual subscription and no credit card needed. Pay one all-inclusive annual or multi-year fee that includes backup storage and access to our cloud-based console that enables you to manage all your company's Office 365 backups centrally.
Easy to use: no installation, simply sign up and connect an Office 365 account.
But why it's important manage the backup of your Office 235 data?
As Microsoft doesn't provide native backup options, Altaro enables you to back up and restore your Office 365 content with ease.
You may believe that Microsoft fully backs up Office 365 data as part of the subscription, but this is not the case. Office 365 was not built to provide data protection services.
So it's essential for you to implement a reliable solution to back up your Office 365 mailboxes and your files in OneDrive and SharePoint Document Libraries.
To learn more follow this page or watch this video: