Reading Time:
3
minutes
Rubrik announced the release of version 2.0 of Rubrik Converged Data Management to deliver complete data protection and rich data services at a global scale.
The promise is to eliminate backup software by integrating data protection, instant recovery, and DevOps infrastructure into a single fabric.
The core is a asynchronous, deduplicated, masterless, SLA driven replication that can be deployed any way you like, many-to-one, many-to-many, one-to-one, uni-directionally or bi-directionally. Rubick Converged Data Management platform is fundamentally a distributed architecture that allows you to share nothing, but do everything—each node is a master of its domain.
The idea is move from de-coupled architecture typical in backup infrastructure with multiple tecnologies and supports: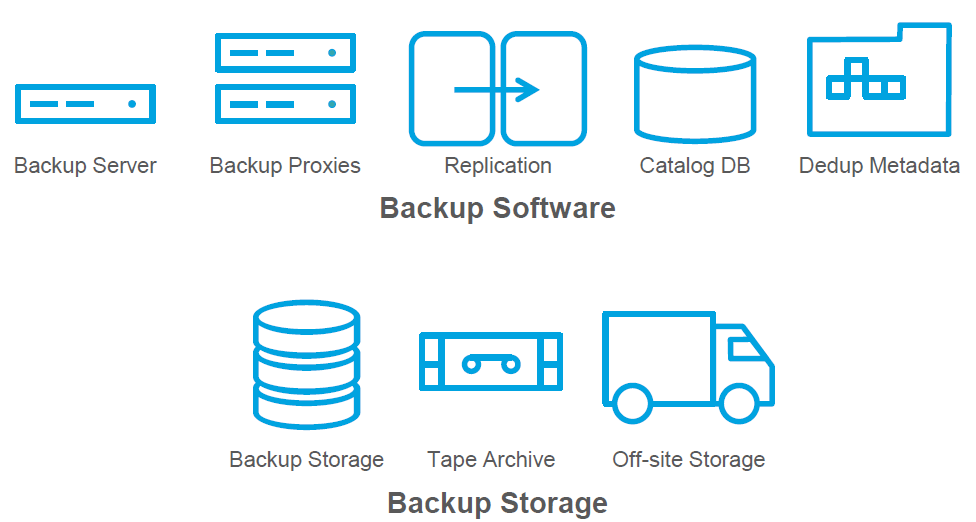 To a converged (and appliance based) architecture: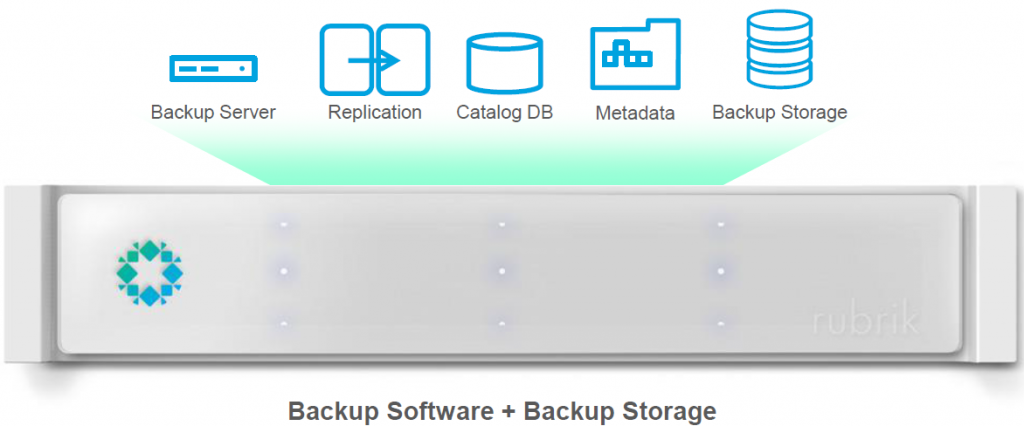 But how is it possible replace backups with replicas? Replica is not a backup… unless you have multiple replicas in different point of time. And the advantage of replicas is that the data can be direct accessible! And add a disaster recovery plan is more easy with replicas.
The release of version 2.0 packs replication and disaster recovery into the same, scale-out fabric with several interesting features:
Unlimited, non-disruptive replication – Asynchronous, deduplicated, WAN efficient, multi-way, and master-master native replication with zero impact on production.
Integrated policy engine – Complete data protection, including off-site replication and cloud archival, by selecting desired RPOs and retention within a single integrated policy engine.
Disaster recovery with near-zero RTO and elastic RPO – Failover and failback with complete data management among multiple sites. Mount your data directly on Rubrik for instant off-site recovery.
Compliance-readiness with action-oriented reporting – Replication policy compliance, including notifications on areas to troubleshoot.
Those kind of replicas are snapshot based replicas: there is a (near) zero impact on your production systems as replication occurs since this isn't array-based replication.
See also: Unlimited Replication with Rubrik 2.0. Or get the latest on Rubrik's Unlimited Replication for Disaster Recovery:
Rubrik also extends its r300 Series by introducing the r348 Hybrid Cloud Appliance, which is optimized for larger environments or those requiring longer data retention. The r348 is a 2U unit with four x86 nodes that protects up to 300+ TB of data and comes pre-configured with Rubrik Converged Data Management. The r348 simplifies data management infrastructure by converging siloed, multi-tiered solutions into one single software fabric, while drastically reducing data center footprint by packing more density into each rack unit.