Reading Time:
2
minutes
Rubrik has extended the capability of it's Rubrik Converged Data Management platform and introduce now its Cloud Data Management: a complete platform to deliver data protection, search and analytics, archiving and compliance, and copy data management capabilities for hybrid cloud enterprises.
In this way now it's cover not only the backup aspects and functions (like was at the beginning), but more new features, closing the gap with Cohesity, a similar solutions (still hyperconverged) but build from the beginning with more features (initially less in the backup space, compared to Rubrik) and confirming that a secondary storage could not only be used for backup, but also for archiving and data copies and, of course, analytincs on its data.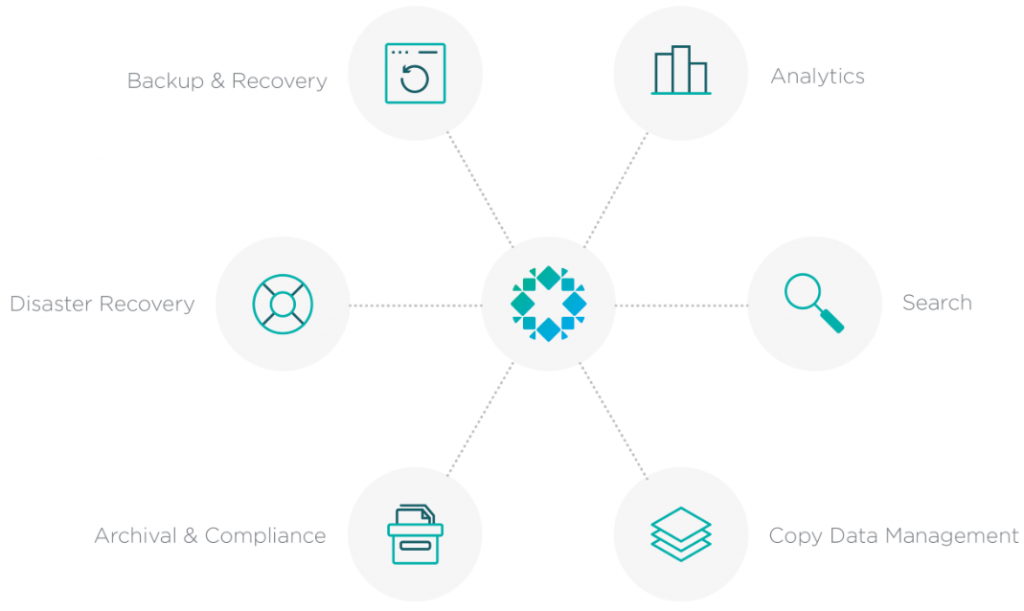 On the backup side, there is also a big announce: with Rubrik Firefly is possible embraces also physical workloads (Microsoft SQL, Physical Linux), extends to edge environments (remote and branch offices), and spans across clouds (Amazon AWS, Microsoft Azure).
"The Firefly release demonstrates the breadth and depth of our vision to deliver complete data management, across platforms and application types. Rubrik allows enterprises to manage all their data with groundbreaking simplicity and velocity while blending in public cloud to drive business innovation," says co-founder and CTO Arvind Nithrakashyap.
Rubrik's Firefly release, debuted to an oversubscribed Early Access Program, extends data management to:
Physical Microsoft SQL Servers – Rubrik radically simplifies Microsoft SQL server protection with a single service level agreement policy engine to automate SQL server data management, and deliver application consistent, incremental forever, and point-in-time recovery (PITR) with intelligent log management.
Physical Linux Servers – The Rubrik platform enables easy protection for physical Linux servers by enabling policy driven, incremental forever data management while providing global predictive search for instant access to file versions across clouds.
Remote and Branch Offices – Rubrik extends data management to all business locations with Rubrik Edge. Delivered as a software appliance, Rubrik Edge retains the hallmark Rubrik simplicity while providing complete data protection to remote and branch offices.