Reading Time:
2
minutes
CloudPhysics SaaS solution is absolutely interesting and I've write about them in my #VFD3 report, but what is really interesting is that they are using customer's feedbacks to improve the product and make their day-to-day virtual data center operations smoother. Their SaaS delivery model enables the creation of the largest IT Data Lake in the industry.
An they publish those data in different reports, lastes one is Global IT Data Lake Report – Q4 2016.
In this report, they offer insights about global trends and changes that are occurring in the world of data center IT. With several key findings, the overarching theme of the report focuses on an abundance of idle and wasted compute and storage resources, suggesting a lack of optimization in data centers globally.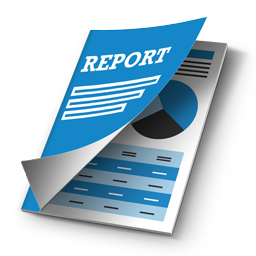 The report is organized into four sections:
Cloud Migration – How to Accurately Estimate Your Costs
Storage I/O – Do I Really Need Flash? How Should I Use It?
What does the use of CPU & Memory Resources look like today?
An Overview of the CloudPhysics Global IT Data Lake
Some global trends and changes are revealed by the Global Data Lake Report, but they are overshadowed by statistics like these:
The cumulative financial impact of rightsizing during migration would amount to a net $54.7B annually—exceeding the GDP of 114 nations
More than 50 percent of the world's allocated virtual central processing units (vCPUs) could be reclaimed.
A full 90 percent of the virtual machines (VMs) from CloudPhysics' global dataset average less than 15 percent utilization of the vCPU allocated to them
91 percent of VMs globally average 10 input/output per second (IOPS) or fewer.
80 percent of an organization's IOPS is used to access only 20 percent of their storage.
35 percent of organizations in the CloudPhysics Global IT Data Lake have meaningful degrees of I/O contentions daily, with 5 percent of their VMs experiencing contentions every day.
Check out the entire Global IT Data Lake Report; Q4 2016 and to learn how to get customized insights on your own data center today. https://www.cloudphysics.com/quarterly-report