Reading Time:
2
minutes
With VMware vSAN you can use VMware vSphere Update Manager (VUM) to update all the software part, but it can also be useful to manage some hardware related updates.
Usually you have to check BIOS version (for example for Spectre and Meltdown bugs), but also the other firmware.
And for vSAN the most critical firmware could be the HBA firmware, because it can break the compatibility matrix and having mistmatching firmware/driver can cause performance degradation or more critical issuses.
But to manage HBA firmware from VUM, you need to first download the firmware engine from the hardware vendor site.
VUM can prompt for missing HBA utilities with this warning message: "Firmware engine needs to download hardware vendor's firmware tool to vCenter. "

In this case, you can simply click on "Download vendor firmware tool" link and you will have two options:
Download from Default Depot
Enter your own location
The first option will just use default repositories: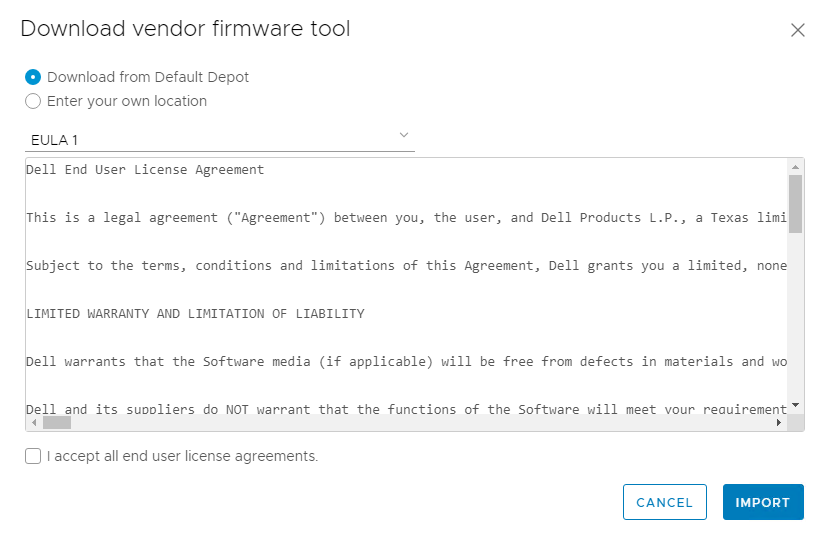 The second option will prompt for a specific filename location, but will also suggest a download link, like in this example: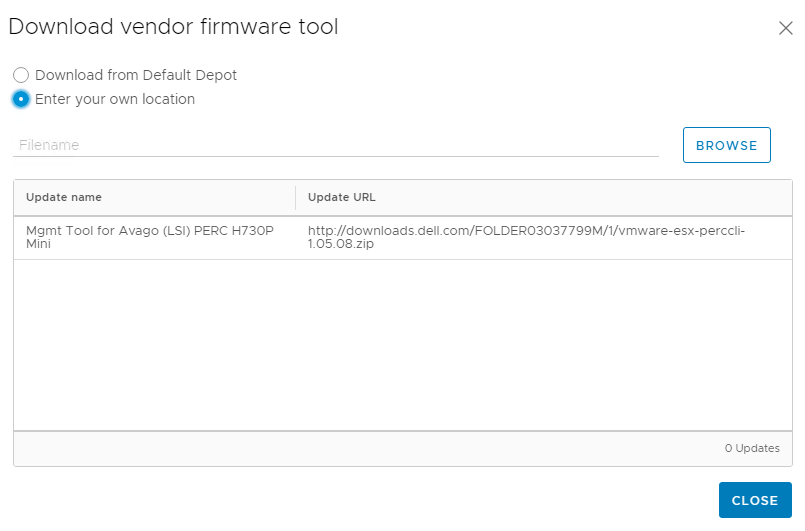 This example was with a Dell PERC controller and the suggested utility was:
http://downloads.dell.com/FOLDER03037799M/1/vmware-esx-perccli-1.05.08.zip