This post is also available in: Italian
Reading Time:
3
minutes
Veeam Software announced (on 11 June) a new part of the new Veeam Availability Suite v8, called Veeam Cloud Connect.
The new functionality is designed for Veeam Cloud Providers (VCPs), both current VCPs and new service providers, and gives an easy way to host backups for Veeam's customers. Veeam customers get a fully integrated, secure and efficient means to move backups to an offsite backup repository managed by the service provider of their choice, but without the upfront capital investment of an offsite infrastructure.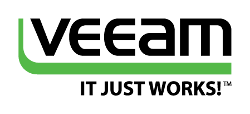 "To ensure complete data center availability in the event of any disaster, Veeam recommends that IT follow the 3-2-1 rule: three copies of data on two different kinds of media, one of which is offsite," said Ratmir Timashev, President and CEO of Veeam. "Veeam Cloud Connect enables IT to fulfill the offsite requirement without having to invest in offsite infrastructure or management, and presents new opportunities for service providers and Veeam resellers to build recurring revenue, offer additional services and establish relationships with new customers."
Features for service providers include:
Cloud gateway: Virtualizes all traffic between the customer and the service provider through a single port, creating a convenient way for customers to connect with cloud resources through firewalls.
SSL connection: Reliable, secure connection over SSL eliminates extra costs, complexity and management overhead—maintaining VPN infrastructure is no longer necessary.
Multi-tenancy: Manage multiple customers, cloud repositories and cloud gateways from one all-inclusive management and reporting console.
Resource management: Allocate storage for each customer, while leveraging built-in reports and alerts to track storage consumption, manage expiration dates, and send automatic renewal reminders.
Scale-out architecture: Easily scale Veeam Cloud Connect infrastructure by deploying multiple cloud gateways, thus enabling automatic load balancing and high availability.
End-to-end encryption: All data is protected in-flight with SSL, and customers can additionally encrypt data at-source (before it leaves their network perimeter) and still get all the benefits of Built-in WAN Acceleration.
Additional features for Veeam customers include:
Complete visibility and control: Access and recover data from hosted backup repositories directly from the Veeam backup console. Track cloud repository consumption and receive reminders for hosted storage renewals.
Modern backup architecture: Fully leverage Veeam's Modern Data Center availability technology, including Backup Copy jobs with Built-in WAN Acceleration, forever incremental backups, GFS (grandfather-father-son) retention policies and more, to master the "3-2-1 rule"―all built into one product.
End-to-end encryption: Rest easy by encrypting data in-transit and at rest in the cloud repository.
Veeam Cloud Connect will be available as part of the Veeam Availability Suite v8, which will be generally available in Q3, 2014. Veeam Availability Suite v8 will be showcased at VeeamON: The World's Premier Data Center Availability Event, taking place October 6–9, 2014 at the Cosmopolitan in Las Vegas, NV. Veeam will bring together industry-leading experts, Veeam customers and partners who will learn about enabling the Always-On Business™. Registration is now open.
For more information see: