Reading Time:
2
minutes
During the past weeks, Platform9 announces interesting new management capabilities to their SaaaS solution.
Platform9 have an interesting product for making private cloud easy using a public cloud enterprise service (according to a SaaS model) based on OpenStack platform (we can call it as an OpenStack as a Service).

They goes in GA on January 2015 first with only KVM support, then in August 2015 they add also the VMware vSphere support.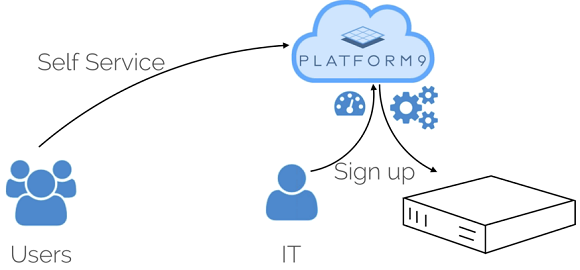 Now they add interesting networking and storage management.
One month ago they announce OpenStack Cinder support, which enables customers to leverage the storage subsystem of their choice to provide persistent block storage in their vSphere- or KVM-powered private cloud.
And one week ago they announce beta support for OpenStack Neutron, providing customers with a turnkey solution for dynamically provisioning networks within vSphere and KVM environments.
Also they announce thesupport for OpenStack Heat for orchestration and for OpenStack Ceilometer for programmatic alerts and event notifications.
All of these capabilities further strengthen Platform9's unique managed private cloud solution, providing out-of-the-box automation that eliminates complex manual processes and the need for specialized skills, simplifying and accelerating IT service delivery.
Platform9 support for OpenStack Neutron will be generally available in the first half of 2016. Support for OpenStack Heat, OpenStack Ceilometer, and OpenStack Cinder is generally available now.