This post is also available in: Italian
Reading Time:
6
minutes
Is the right time to invest in some new certifications cloud oriented? Probably yes, but which one? There are different types of cloud computing, with different types of services but also in different way to consume them.
All private cloud services are already covered by exisiting product certifications and does not change too much (maybe just in the name of the certification). The only difference is that private clouds are not just an on-prem virtual infrastructure (virtualization is not cloud computing) but has management tools to provide better automation, agility and self provisioning.
For this specific tools there are, in some cases, new certifications: for example VMware cloud path has become Cloud Management and Automation and totally focues on cloud management. That could for only on-prem resources, but also for public resources, with the ability to build an hybrid cloud model.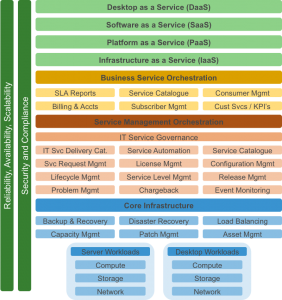 But for public cloud resources and service there are different type of certifications depending from the vendor but also the type of services. And the type of services define also the target of who can consumes or manage them.
For example for IaaS the target could be a system administrator, but for PaaS the target is totally a developer!
So the type of certifications depends by your target and your technical skill (or on what you want to grow).
Several companies are moving to public cloud services, or totally (maybe only for some services) or partially using hybrid cloud models. Also if public cloud services are not always cheaper this trend is huge and more skills are required. Internal Data Corporation (IDC) projects cloud spending will exceed $500 billion by 2020, including $191 billion in the public cloud market alone. For this reason it could be the right timing to invest in a public cloud certification.
Depending by the vendor there are diffent options.
Amazon AWS
Amazon IS the public cloud. There are different certifications and levels. At this moment you can pass exams on associate level for architects, developers and SysOps admins. Additionaly there are two professional level cloud certifications.
AWS Certified Solutions Architect – Associate Level
AWS Certified Solutions Architect – Professional Level
AWS Certified Developer – Associate Level
AWS Certified SysOps Administrator – Associate Level
AWS Certified DevOps Engineer – Professional
In order to prepared to those exams there are several resources, like Pluralsight, but also some specific deals like this: Amazon Web Services Technical Certification Training.
Microsoft
Microsoft is becoming one of the biggest players on public cloud offer, and for sure is one of well know in the certifications markets. Just 20 years after creating first certifications, Microsoft had developed their first cloud certifications. Of course there are some on the prive (or hybrid) cloud, but the most interesting are about the public cloud services (Azure and Office 365)
For its partners Microsoft provide a lot of resources for training and certifications (with huge discounts). Just visit the Azure Skills page.
Red Hat

Red Hat is one of the biggest company involved in Linux and cloud technolgies (including OpenStack, OpenShift, …). Also if their certifications are more for private cloud, the related technologies are largely used on public cloud infrastructure, so could be recommended learn more about them.
Red Hat Certified Architect (RHCA): DevOps
Red Hat Certified System Administrator in Red Hat OpenStack
Red Hat Certificate of Expertise in Hybrid Cloud Management
Red Hat Certificate of Expertise in Hybrid Cloud Storage
Red Hat Certificate of Expertise in Platform-as-a-Service
Google

Google technologies are widely used, but actually certifications are more related on applications and development (with some new interesting news). To show how you can design, develop, manage and administer application infrastructure and data solutions on Google Cloud there are two different levels: Google Certified Professional or Associate.
There are several other vendor related certification focused on cloud services, some are also general and not too much vendor oriented (like from Cisco or EMC). But there are also some other vendor independ certifications that could be interesting in cloud trainig and competencies.
Cloud Credential Council
Cloud Credential Council is a vendor neutral Cloud Computing Certifications provider. CCC offerts trainings and several certifications from associate to architect level.
Cloud Technology Associate
Cloud Business Associate
Professional Cloud Administrator
Professional Cloud Developer
Professional Cloud Security Manager
Professional Cloud Service Manager
Professional Cloud Solutions Architect
CompTIA
CompTIA has only one Cloud certification, addressed to people who want to understand basic ideas about cloud computing.
CompTIA Cloud Essentials
CompTIA Cloud+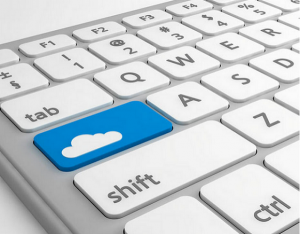 So it's time to moving you knowledge to some public cloud skills, both to increase your resume but also to grow professionally.
See also: