This post is also available in: Italian
Reading Time:
2
minutes
Rubrik, the Cloud Data Management company, has announced its data protection solution for Pure Storage FlashBlade, along with new integration between Rubrik's Cloud Data Management Products and Pure Storage's FlashArray//M.
With this new collaboration, customers can achieve simplicity, performance and integrated data management across hybrid cloud environments.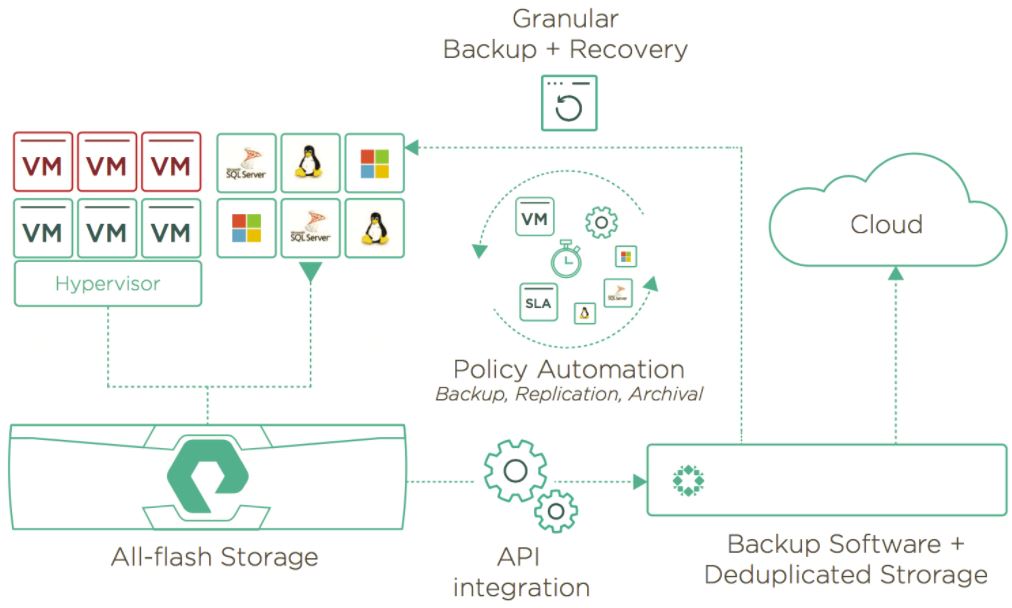 Rubrik Cloud Data Management integration across Pure Storage's FlashArray//M and FlashBlade, delivers high performance backups without compromising application consistency, granularity, or cloud mobility. Customers using Rubrik and Pure benefit from:
Deployments in under one hour vs. weeks;
Unrivaled performance with near zero latency and significantly reduces VM stuns;
Management across a data fabric that spans on-premises and cloud;
Seamless scalability;
Powerful onboard reporting; and
Reductions in footprint by 70% or more.
"We are pleased to lead the market with our data protection solution for FlashBlade. Finally, customers can achieve unparalleled simplicity, performance and scalability across their environment with Pure and Rubrik," said Bipul Sinha, founder and CEO of Rubrik. "Our integration truly ties together Pure's performance and manageability, to Rubrik's cloud native data fabric, making data more agile across hybrid cloud environments."
Rubrik's support for FlashBlade, Pure Storage's unstructured data offering, has been designed to cater to companies running complex, data intensive workloads between private and public clouds.
"We are excited to partner with Rubrik on this integration because it offers clear benefits of simplicity and performance for hybrid cloud environments," said Matt Burr, VP of Global FlashBlade and FlashStack, Pure Storage. "For forward thinking IT teams who are seeking innovative and efficient technology, Rubrik and Pure are a great choice."
See also: