This post is also available in: Italian
Reading Time:
3
minutes
This news is very huge: IBM is acquiring Red Hat for $34 billion ($190 per share in cash). The acquisition is expected to close in the latter half of 2019.
Red Hat will remain a distinct unit in IBM, like was when VMware was acquired by EMC, and this is the first positive aspect to keep a proper independence of the company and the products. And the Red Hat unwavering commitment to Open Source innovation can remain unchanged.
Otherwise, the credibility and adoption of Red Hat products were probably at risk, making Ubuntu the main potential player in the Open Source area.
Will also interesting to see what will happen to IBM and SuSE partnership on mainframe products, where it's possible to expect an adoption of more Red Hat products.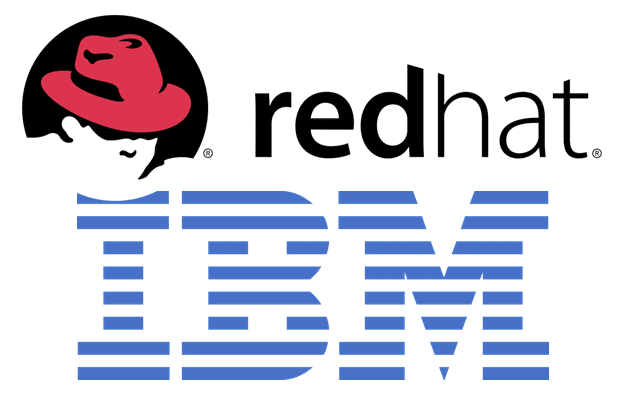 But Red Hat is not only software products, it's also cloud services and partnership.
This will also help both companies to keep their partnership and to continue to enhance them, including those with major cloud providers, such as Amazon Web Services, Microsoft Azure, Google Cloud, Alibaba and more, in addition to the IBM Cloud.
"Powered" by IBM, Red Hat can dramatically scale and accelerate what we are doing today. Imagine Red Hat with greater resources to grow into the new opportunitiesImagine Red Hat with the ability to invest even more and faster to accelerate open source innovation in emerging areas. Imagine Red Hat reaching all corners of the world, with an even deeper customer and partner relationships that we have today. Imagine us helping even more customers benefit from the choice and flexibility afforded by hybrid and multi-cloud.
"The acquisition of Red Hat is a game-changer. It changes everything about the cloud market," said Ginni Rometty, IBM Chairman, President and Chief Executive Officer. "IBM will become the world's #1 hybrid cloud provider, offering companies the only open cloud solution that will unlock the full value of the cloud for their businesses.
Both companies are well positioned in the cloud services area and together they can become one of the leading hybrid cloud solutions provider.
"IBM gave up its potential to compete in the public cloud a decade ago, faked it for the last five years, and now is finally admitting [Red Hat acquisition] its best option is to build on top of everyone else's clouds. " https://t.co/yxs5Yix3Tr via @stratechery #IBMRedHat

— Stuart Miniman (@stu) 29 ottobre 2018
And anyway the acquisition of the major software company in the Open Source area by a huge and historical company like IBM, can increase also Open Source adoption in business.
"Open Source is the default choice for modern IT solutions, and I'm incredibly proud of the role Red Hat has played in making that a reality in the enterprise," said Jim Whitehurst, President and CEO, Red Hat. "Joining forces with IBM will provide us with a greater level of scale, resources and capabilities to accelerate the impact of Open Source as the basis for digital transformation and bring Red Hat to an even wider audience – all while preserving our unique culture and unwavering commitment to open source innovation."