This post is also available in: Italian
Reading Time:
3
minutes
Login VSI is announcing the version 4.1 of its product with several important new functionalities, included:
Four new workloads: Task, Office (1vCPU), Knowledge (2vCPU) and Power user
Import, mix and correlate performance data from any source like ESXtop and Perfmon
Improved VSImax simplifies understanding of potential bottlenecks like CPU or Disk IO

Login VSI has a powerful and realistic performance and testing tool for virtualized desktop environments (Citrix XenApp, Citrix XenDesktop, VMware Horizon View, Microsoft RDS) that could become an interesting way to obtain baseline for VDI benchmark.
Several companies already use this tool for make tests on different VDI implementation (you can found several whitepapers links on the Login VSI home page).
Also for vExpert (using the Login VSI VIP Program) there is a special license valid for 12 months that can simulate up to 100 user workloads. But existing 4.0 customers (with a 4.0 license) can simple upgrade to 4.1 version without the need of a new license.
The tool has a simple dashboard in order to prepare the environment and define the workload type (or choose from existing).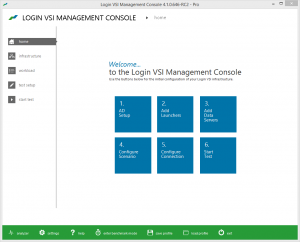 Workload settings are quite complete in order to test different aspects and have more realistic data as possible.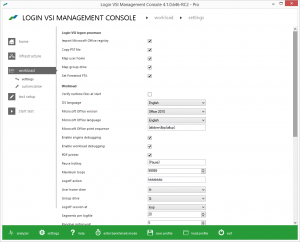 And the results are really detailed and can help also in check on sizing or scaling aspects. You can start from simple (but really useful) graph on how the response time vary with the number of session, to more detailed graphs will all the indicators that you may need.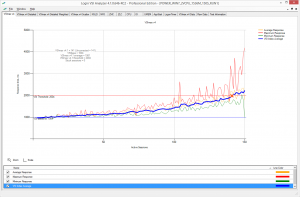 For more information on the new release see also this official blog post (that include a video with all the news): Significant Login VSI Update: What's New in 4.1