This post is also available in: Italian
Reading Time:
3
minutes
With the announce of vSphere 6.0 there are of course a new bunch of certifications, changed not only in the version, but also in some other details. I've wrote about the new VMware certifications some weeks ago, and also on the upgrade rules from vSphere 5 based certifications.
But finally, with the announce of the VMware Certified Professional 6 – Data Center Virtualization, now available in beta (so this is the first VMware public beta for an exam?) a new column is going to populating the new certification roadmap.
Version 6 Certification Roadmap
Role

Certification Level

Software-Defined Data Center

DTM

Data Center Virtualization

Cloud Management & Automation

Network Virtualization

Desktop & Mobility

Solution Design Architecture

VMware Certified Design Expert

VCDX6-DCV

VCDX6-CMA

VCDX6-DTM

Implementation

VMware Certified Implementation Expert

VCIX6-DCV

VCIX6-CMA

VCIX6-DTM

Administration

VMware Certified Professional

Business IT

VMware Certified Associate

VCA6-DCV

VCA6-CMA
VCA6-HC

VCA6-DTM
Actually the only path that is well defined is the one related to Network Virtualization and NSX with all the certifications and the exams already available.
VCP6-Cloud and VCP6-Desktop also exist, but, as you can see, they will have different named in the new certification roadmap. Anyway you don't waste your time by taking those exam, because (see the upgrade rules) if you hold those v6 certifications you will be automatically migrated to the new equivalent new VCP6 certification:
VCP6-Cloud = VCP6-Cloud Management and Automation
VCP6-Desktop = VCP6-Desktop and Mobility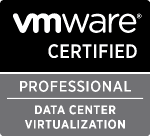 About the new VCP6-DCV actually there are different exams:
Note that ALL exams now require a pre-authorization, but this was true also for latest exams. Not all exams are already available: to be honest, the only that work for the pre-authorization is the delta beta exam, but after that you cannot (yet) schedule any date.
It's curios that the beta exams seems now public (and was also recently confirmed by this official post), but I think that is a good thing… one of the critique of VMware beta exams was the "selection" process that was not clear at all.