Reading Time:
4
minutes
Hitachi it's a huge company with a lot of products, solutions, technologies in different verticals (including automotive, energy, healtcare, …) but also spreading from the consumer part to the business and research part.
But on September 2017, has launched Hitachi Vantara, a new business entity to leverage the broad portfolio of innovation, development and experience from across Hitachi Group companies to deliver data-driven solutions for commercial and industrial enterprises.
This new company will unify the operations of Hitachi Data Systems, Hitachi Insight Group, and Pentaho into a single integrated business focused on operational technologies (OT) and information technologies (IT). A new brand, but also a more clear brand focused on the IT part.
And on January 2018,  Hitachi Vantara has announced its new state-of-the-art headquarters in Santa Clara. The new campus is another step in Hitachi Vantara's cohesive strategy.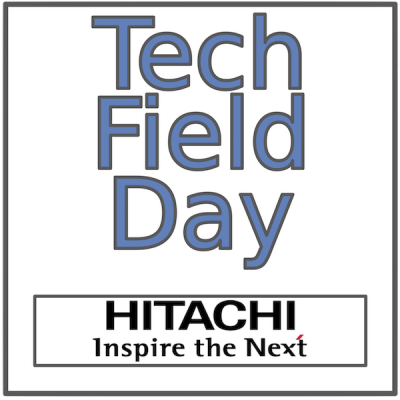 This new big company will be focused on IoT (with its Lumada IoT platform), but also on storage (with a lof of experience in this field) and data management.
"Hitachi Vantara marks a monumental change for Hitachi as we continue to advance our unified corporate vision of Social Innovation," said Hitachi, Ltd. President and CEO Toshiaki Higashihara. "Hitachi has been helping customers harness the power of their data to support meaningful business action for years. Now as the world is being transformed by digital tools and processes, we are unifying our strongest digital solutions companies together as a new Hitachi company that delivers exponential business impact for our customers and the betterment of society. The formation of Hitachi Vantara underscores Hitachi's commitment to collaborative creation with customers and partners, and being a true innovation partner for the era of IoT."
Will be interesting learn more about this huge company at the next Tech Field Day Exclusive with Hitachi Vantara.
This special Tech Field Day will precede the Storage Field Day 16 at Boston, from June 27-28, 2018, and will be a good opportunity to learn more about the company, the vision and strategy, and (I hope) also the technologies.
The delegate panel is quite rich:
Andrea Mauro
@Andrea_Mauro
IT Architect with focus on virtualization, cloud and storage
Ben Kepes
@BenKepes
Ben Kepes is a business leader, a technology evangelist, an entrepreneur, and a commentator.
Howard Marks
@DeepStorageNet
Storage Analyst Extraordinary and Plenipotentiary
Jeffrey Burt
@JBurtTech
Jeffrey Burt has been a journalist for more than three decades, spending the last 17 years covering technology.
Keith Townsend
@CTOAdvisor
Keith Townsend is the founder of The CTO Advisor LLC and is an IT management consultant with more than 18 years of related experience designing, implementing and managing data center technologies.
Ray Lucchesi
@RayLucchesi
Ray Lucchesi is president of Silverton Consulting, blogs at RayOnStorage.com, co-hosts GreyBeardsOnStorage.com podcast and has worked in data storage for over 30 years mostly in marketing and engineering new disk and tape automation products.
Tim Crawford
@TCrawford
Ranked as one of the top CIO Thought Leaders
Delegates are selected by the Field Day Delegate community. For more information on our selection process, please see our page about becoming a Field Day Delegate.