This post is also available in: Italian
Reading Time:
3
minutes
Now that VMware vSphere 6.7 Update 1 was released in GA the "missing piece" was still the Platinum bundle. But now also VMware vSphere Platinum is finally in General Availability (GA).
Announced during the VMworld US 2018, VMware vSphere Platinum is an new edition and a new bundle.
The new vSphere Platinum is basically VMware vSphere 6.7 Update 1 Enterprise Plus with the addition of VMware AppDefense. Funny but there is no info about the announce credits on VMware Cloud on AWS (Credits worth $10,000 for VMware Cloud on AWS) that now are no more mentioned.
VMware vSphere Platinum 6.7 combines two components—VMware vSphere for Platinum with AppDefense Plug-in and VMware AppDefense (SaaS) for Platinum— into a single product with a single license.
The vSphere component of the bundle is deployed on-premises and is sold as a perpetual license with Support and Subscription, and the AppDefense component is a VMware hosted cloud service sold as subscription.
VMware vSphere Platinum is decomposable into its two components but customers cannot purchase these components a la carte. Upgrades occur on component level and through add-ons. All virtual machines running on a properly licensed VMware vSphere Platinum processor can use all components.
A single license of vSphere Platinum cannot be used across multiple processors. For example, one license cannot be used for a component (e.g., vSphere for Platinum with AppDefense Plug-in) on one processor and another component (e.g., AppDefense (SaaS) for Platinum) on a different processor.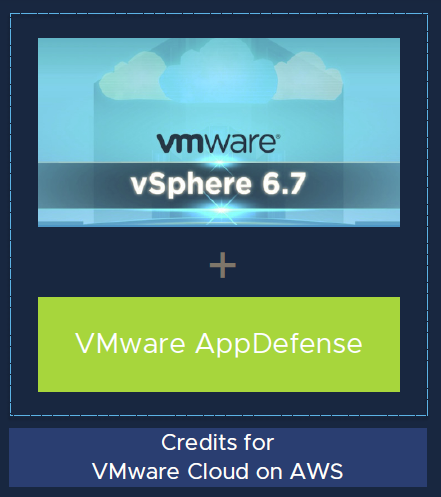 VMware declares this "package" or suite the world's most secure compute platform for all workloads.
This bundle has been designed with the security in mind and has the ability to:
Secures infra and apps leveraging the hypervisor and the power of machine learning
Built-in, operationally simple, with minimal overhead or impact on performance
Focus on the 'known good' state – apps run as they should
Enables collaboration amongst vSphere Admins and Security, Compliance and Application teams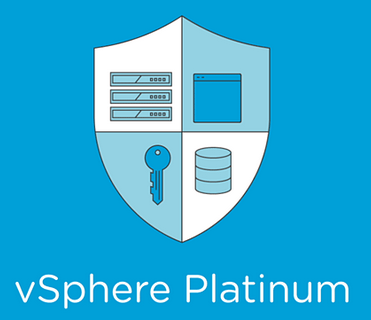 But it's true or is just another way to make pay more for the highest vSphere edition (like happened some years ago with the "Enterprise Plus", this sounds like an Enterprise++ edition)? Maybe yes and maybe not.
For sure AppDefense it's an interesting security solution and become more interesting when combined with NSX.
And vSphere Platinum could be an interesting choiche to add more security features thanks also to the security improvement in vSphere 6.5 and 6.7: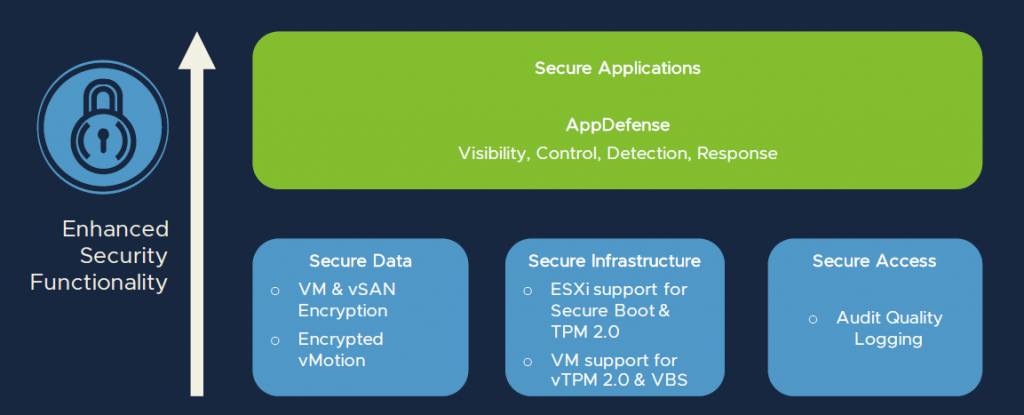 Considering also the recent announce about the vSphere bundle with Operations, the new main editions for vSphere will be:
Standard
Enterprise Plus
Platinum
For a limited time, there is a 50% off discount to upgrade from VMware vSphere Enterprise Plus and vSphere Enterprise to vSphere Platinum. For more information please see the promotions page.
For more information see also: