This post is also available in: Italian
Reading Time:
3
minutes
The Nutanix .NEXT EU event at Copenhagen has just finished, but the event was a success with more than 4000 people and with also some important announcements.
This .NEXT EU was from October 8 to 10 in Copenhagen and was the 4th edition in Europe (the first .NEXT EU conference was in 2016 in Vienna).
Of course (like the Nutanix .NEXT US 2019) it starts with the celebration of the 10 years of Nutanix.
Nutanix has born as a start-up company founded in September 2009 with the scope to realize a new SAN-less virtualized datacenter platform, converging two tiers of infrastructure down to one. On May, 14th 2012, Nutanix has officially started its EMEA division. Seems just yesterday and they change everything making HCI possible not only from the technology point of view, but also usable and practical (see my first post about Nutanix).
You can found this celebration in the Wednesday, October 9th Opening Keynote (09:00 – 11:00) during the first part.
As usually .NEXT conference promotes community people (customers, employees, partners) during the first keynote and this year, for the european event, I've been selected to represent the NTC community.
It's all about people.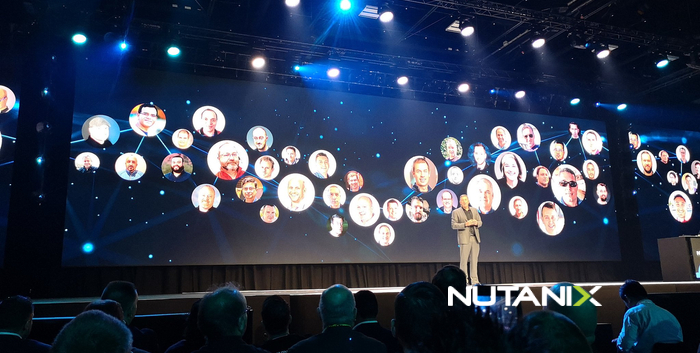 And the community is the major plus of this event and of Nutanix. Starting with the NTC community that has been celebrated as usual.
Thx @AngeloLuciani for your hard work and commitment to the @NutanixNation #NutanixNTC Always a pleasure to meet all the EMEA NTC's 💪 pic.twitter.com/TIVMRg7JDD

— Thomas D. (@Oeppelman) October 9, 2019
What about the main .NEXT 2019 Europe announcements?
Plus of course the announcements in .NEXT 2019 US.
Other steps to fill the vision of Nutanix. For a HCI solution (inventing the HCI model and making it a success) to a complete cloud platform with a rich set of services: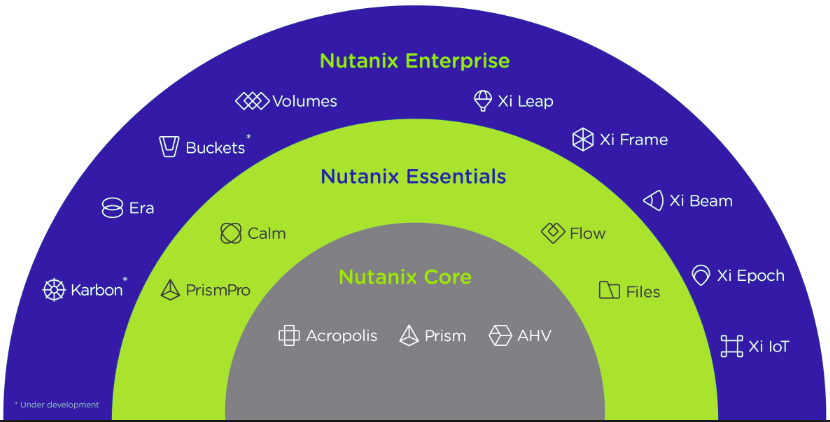 And it's incredibile considering that all happens in only 10 years.
The vision was quite simple: make the same of Amazon/AWS for the private cloud using the same one-click simplicity of the consumer part of Amazon, but with also the same agility and powerful of the AWS part.
And with also a similar consumption model (if you need it). Amazing.
And what about .NEXT conferences for 2020? Chicago (June 30 – July 2 2020) and Paris (October 13-15, 2020) will be the new destinations!
People said this was the best .NEXT ever. Wait for Chicago and Paris to appreciate what resilience, inspiration, and delight really mean to us! #nutanix #frictionless pic.twitter.com/A2z7ndTU38

— Dheeraj Pandey (@dheeraj) October 13, 2019
Mark your calendar.
For the event recap see also: