Reading Time:
4
minutes
The new Dell-EMC PowerEdge G14 Server series it's finally out and it's not only the first line with the new logo (and a new bezel), but has really a lot of new features and capabilities. I've already talk about the PAT option, now let's see another one, now valuable also for virtual infrastructure.
The Dell Boot Optimized Storage Solution (BOSS) is a new option for the installation of the hypervisor part, in a virtualization hosts, or more important in a hyper-converged infrastructure (HCI) host!
The dual SD option was already present in all PowerEdge, also in previous generations, and was a good choice to separate the hypervisor from the disks or simple use diskless based solutions. And was a good option for vSphere ESXi when servers was only used as a compute nodes.
But who is implementing HCI or also simple SDS solution, need to separate their OS drives from data drives and, of course, they require Hardware RAID Mirror (RAID1) for the operating system drives. The BOSS solution provides this separate HWRAID functionality for the OS drives while also freeing up additional drive slots to be used for 'data set' devices. It's a PCI card with flash memory, so it's fast enough and provide just a block level service like other disks.
This solve some design choices for HCI environment, where VMware vSAN require hard disks for host with more than 512GB, or Nutanix require a local VMware datastore where put the CVM. The SATADOM device whas a possible option in those case, but without the redoundancy of a dual disks in RAID1 configuration.
See also: Installing ESXi on a Dell EMC BOSS card
And can be used not only for ESXi (the SD solution was only working reliable with it), but also with any other operating system or hypervisor!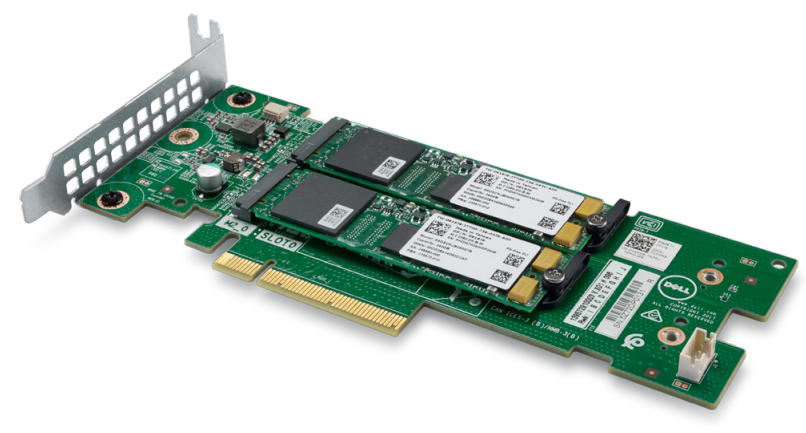 BOSS utilizes one or two read-intensive (Boot Class) 80mm M.2 SATA Solid State Devices (SSDs) which can be used in "pass-thru" or two devices in Hardware RAID 1 (mirroring). The M.2 devices are Read Intensive 120GB/240GB. The PCI card is a single x2 PCIe Gen 2 host interface (x8 connector).
The storage management application is fully integrated into the System BIOS under the UEFI/HII RAID configuration utility, but can also be managed from OpenManage Systems Administrator (OMSA) and command line interface (CLI).
BOSS offers the following features to streamline OS and data storage management:
Fast initialization
Foreign Import
SMART Info
Auto-Rebuild
Non-RAID migration
TRIM (Non-RAID PD)
For more information see this document.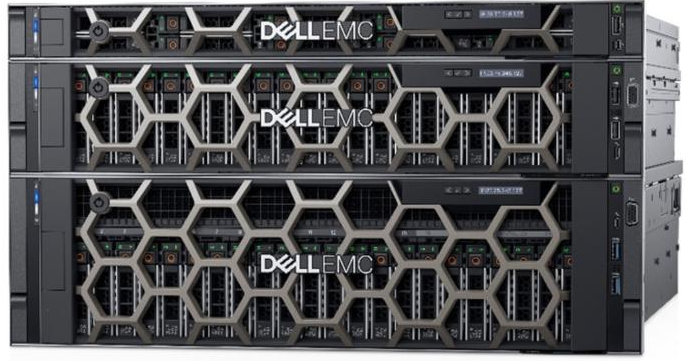 The issues of this is solutions are that the M.2 are not easy to be replaces without open the chassis (wasn't better have a hot-plug solution and use the PCI bracket to expose the M.2 drives or make them accessible also from the out-side)… but it's the same with the SD option.
The cost actually it's probably the main limit, compared to the SD option, the street price are not so cheap, for example for a R740 (value are in Euro and related to September 2017 list price):
BOSS controller card + with 1 M.2 Sticks 120G (No RAID),FH -> 400€
BOSS controller card + with 2 M.2 Sticks 120G (No RAID),FH -> 600€
BOSS controller card + with 2 M.2 Sticks 120G (RAID 1),FH -> 600€
BOSS controller card + with 1 M.2 Sticks 240G (No RAID),FH -> 490€
BOSS controller card + with 2 M.2 Sticks 240G (No RAID),FH -> 760€
BOSS controller card + with 2 M.2 Sticks 240G (RAID 1),FH -> 760€
For more infomation see also this page on Dell BOSS-S1 Card.