Reading Time:
2
minutes
During the last ZertoCON 2018, Zerto has announcement its IT Resilience Platform™ to converge backup, disaster recovery and cloud mobility converged in a single, simple, resilient, scalable platform.
The core is the new version Zerto 7 will add new capabilities to its IT Resilience Platform to change the way that backup is done.
Specifically, the new key features to be included in Zerto 7 are:
Elastic Journal: a new concept in data protection, merging granular journal technology with long term repositories allowing for a continuous stream of recovery points with search and recovery across data, files or VMs from any point in time from 7 seconds to 7 years
Intelligent indexing and search across on-premises or cloud to enable recovery for short and long-term retention
Data Protection workflows to automate the recovery from any point in time ensuring application consistency across repositories for short and long term data retention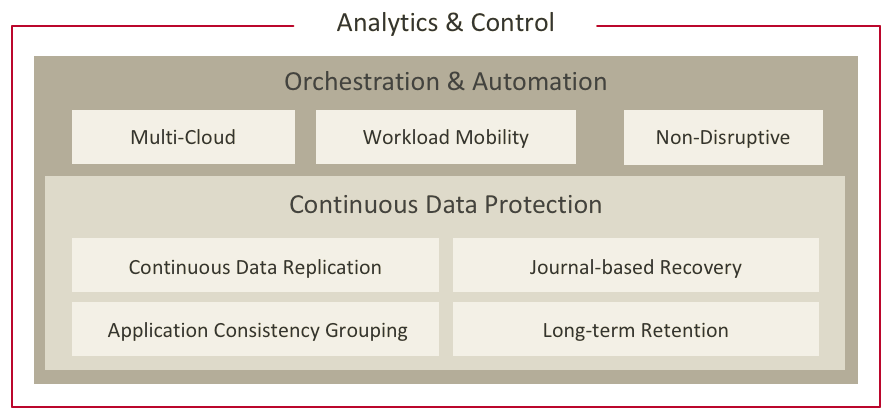 Zerto 7 will also introduce incremental, synthetic and full copies to increase efficiency and reduce storage needs, enhancements to its scale out architecture and new on-premise and cloud repository targets.
With the concept of tha secondary storage for the old and historycal data (cold data with an age higer than 30 days) to archive them on a cheapest storage. Actually are supported NFS, SMB or S3 based storage, but in the future there can be also an integration with dedupe appliance and other cloud storage.
In this way become also a backup product, and it make sense considering that already has the Continuous Data Protection (CDP) technology for the replicas, and the same can be used for the backup, with a different approach than most of the others backup products (that are scheduled based insead to be CDP based). Zerto is changing the way backup gets done and this can define new possibilities and new scenario.
On the other way, Zerto it's "young" in the backup world, so for example the restore possibilities are not yet comparable with other backup solutions (for example for application level restore).