This post is also available in: Italian
Reading Time:
3
minutes
This year the vExpert 2019 announce has taken much time compared with the vExpert 2018 announce, because of some changes in the votation process. But finally has arrived, with some changes from the past years (not only for the delay, but also with the list that has been reduced). And also this time I've been confirmed as a vExpert.
Note that "vExpert" is not a technical certification or even a general measure of VMware expertise, it's much like an award.
Contributing is not always blogging or Twitter as there are many public speakers, book authors, CloudCred task writers, scriptwriters, VMUG leaders, VMTN community moderators and internal champions among this group.
The judges selected people who were particularly engaged with their community and who had developed a substantial personal platform of influence in those communities and big news, in the judges list there were also the vExpert Pro.
The official list it's available on https://vexpert.vmware.com/directory site. But note that there isn't yet an official list updated to 2019 entries (I think that some names are not updated).
Note (August 2019): the list has been update with vExpert 2019 Second Half Award Announcement.
About general vExpert there are a lot from Italy. Those has been confirmed for another year:
Those are new Italian vExpert:
Nicola Marco Decandia
Marco Scandaletti
Beniamino Guarnaschelli (second half 2019)
Not re-confirmed on 2019:
Pietro Aiolfi – vExpert 2013-2018 – @aiolfip
Giuseppe Guglielmetti – vExpert 2011-2018 – @gguglie
Paolo Torresani – vExpert 2015-2018 – @PaoloTTW
There are also a lot of interesting stats available at this page:
There are 1,525  vExper 2018 from 69 different counties. With the Q2 announce, there are 223 new vExperts from 41 countries.
This year there are 1,739 vExperts being honoured from 74 countries. That's approximately 250 more than the same time last year and on par with vExpert numbers after the second half intake of 2018.
The United States are most represented with 639, followed by United Kingdom at 157. Note that 18 of those countries are represented by only 1 vExpert.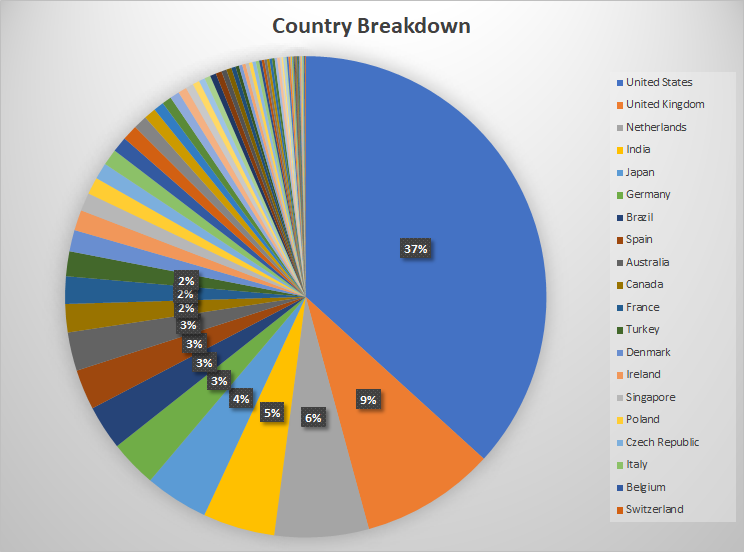 More stats are also available in this tweet:
Statistics for current vExperts 👍@vExpert @vExpertPRO @DCVMUG @VMware pic.twitter.com/PCcCq5pnOC

— Victor Wu 🇲🇴 (@umacboyvictor) 20 marzo 2019
The recently updated public vExpert directory can be found at https://vexpert.vmware.com/directory/