Reading Time:
4
minutes
On June, 7th Commvault announces new security capabilities across its entire portfolio signalling the next phase in its evolution helping businesses secure, defend, and recover their data to meet increasingly sophisticated cyberthreats head on.
Why security must be coupled with data protection? Because data protection usually it's just the 'last line of defense'… but it's no more enough.
Attacks can be faster and broader than ever! And 93% of attacks are targeting backup repositories!

Recovery as last line of defense is necessary but is becoming insufficient.
As sophisticated and broad-reaching cyber threats continue to surge, today's organizations need a more proactive approach of identifying risks and defending data, sooner. One that doesn't sit idle in the background, bracing for impact, but delivers progressive data protection that meets threats head-on and picks up where conventional security tools leave off.
Features included in Commvault's security announcement on the 7th June include:
Commvault Cloud Command – A single platform with a single code base and single UI, offering universal management for all Commvault offerings in an integrated dashboard that provides full telemetry and observability into key Commvault software indicators. Delivers health-at-a-glance, risk levels, security and recovery indicators, and beyond for Commvault investments from a single source.
Commvault Risk Analysis – Powered by machine learning (ML), Commvault Risk Analysis quarantines and deletes sensitive data, giving organizations the ability to discover, analyze, and secure sensitive data to prevent cyber exposure and potential data exfiltration
Commvault Threat Scan – Inspects backup content to identify encrypted, corrupted, or suspicious datasets. Businesses can use Threat Scan to locate and quarantine malware and threats from backup content, and ensure clean recoveries and prevent reinfection
Commvault Auto Recovery – Cyber analysis tool that tests recovery readiness at scale and provides forensic analysis to determine validated and sanitized points of recovery and prevent future incidents. Allows organizations to easily and securely recover workloads at scale from cyber-attacks with minimal data loss and downtime
ThreatWise Advisor – Delivers integrated logic into Commvault backup environments to intelligently recommend decoy placement
Ecosystem integrations – Protecting the most workloads requires strong technology and engineering partnerships. To that end, Commvault also announced it has collaborated with CyberArk, Palo Alto Networks, and Microsoft to integrate Commvault's technology with their respective, industry-leading security platforms. By expanding its security ecosystem, Commvault is helping organizations enhance their security posture through automated incident response, better collaboration, and deeper insights into the threat landscape. 
All features are interesting but I would like to comment the Threat Scan and Risk Analysis because are new CommVault products available standalone and as part of a bundled offering.
Threat Scan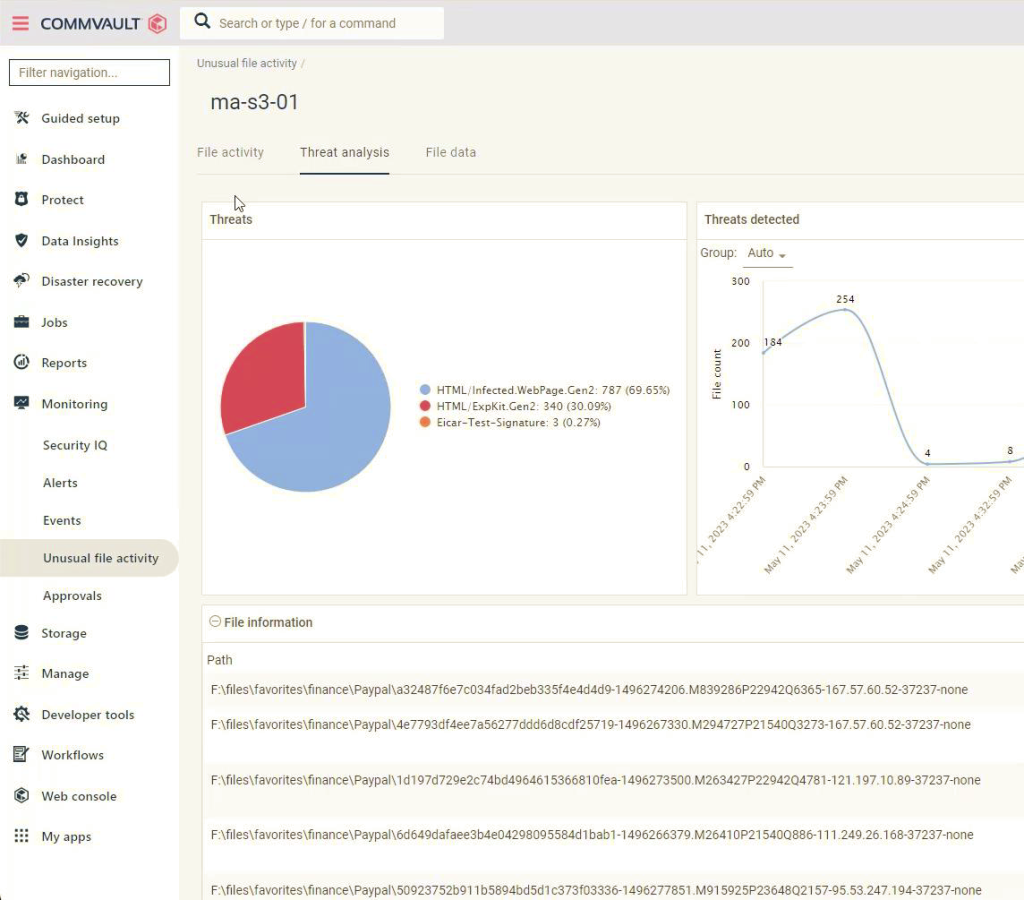 It's the answer to a common customer challenge: without insight into malware & ransomware attacks at the early stages when files are being encrypted or corrupted, attacks can cause greater damage to a company leading to longer recovery times.
With this solution , operations teams can take control and defend their backup data by proactively identifying malware threats to avoid reinfection during recovery. Threat Scan analyzes backup data to find encrypted or corrupted files, ensuring users recover trusted versions of their data quickly.
Risk Analysis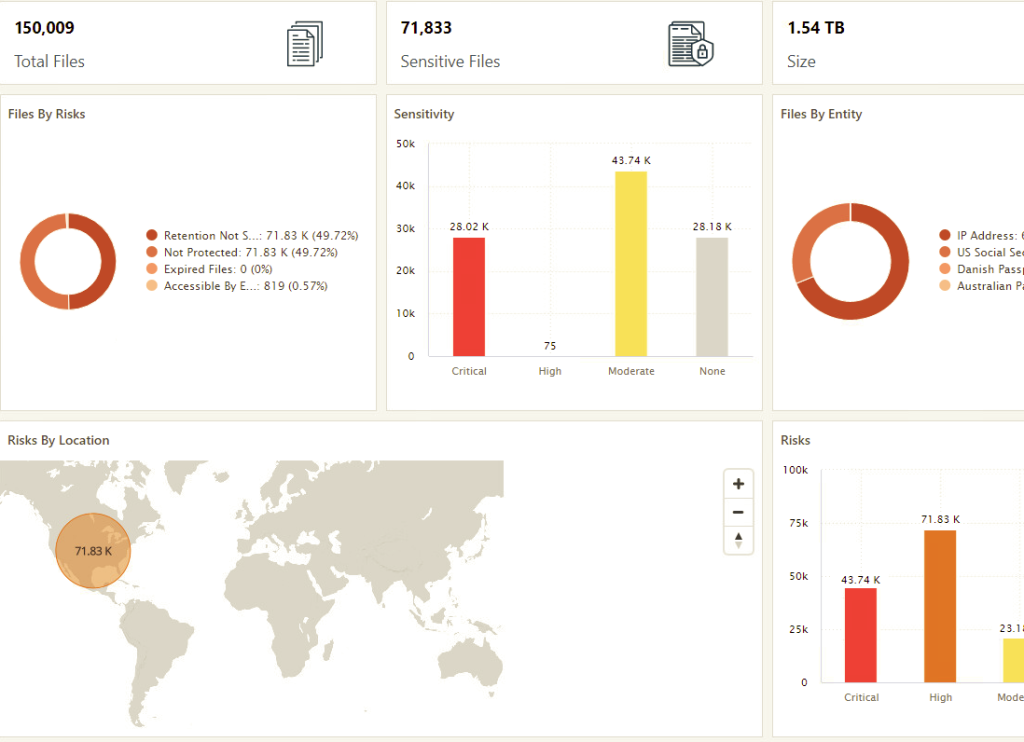 This can solve the common challenge where ITOps and SecOps teams do not have an easy way to identify the classification of data, its age, or usefulness to the organization.
With Risk Analysis organizations effortlessly identify and secure sensitive data across their entire infrastructure. They gain visibility into data risks, collaborate, and mitigate potential data breaches, all while saving costs through smart data management strategies.