This post is also available in: Italian
Reading Time:
2
minutes
VMware vSphere 6.5 it's quite popolar now, considering the deadline for the version 5.5 in this year and the direct upgrade path from v5.5 to v6.5.
But maybe not everybody want to update vSphere 6.5 to Update 2, considering that there will be no upgrade path (yet) to version 6.7 and maybe other minor issues due to the backport of some features.
For the ESXi host is quite simple build a baseline to exclude the specific Update 2 patch. You can can also exclude a specifc patch (of a set of patches) during the remediation phase.
But for the VCSA could be little more tricky, considering that the update from repository feature will always update to the latest version.
But there is an option to download the desired patch manually. Just download the patch from this web site: https://my.vmware.com/group/vmware/patch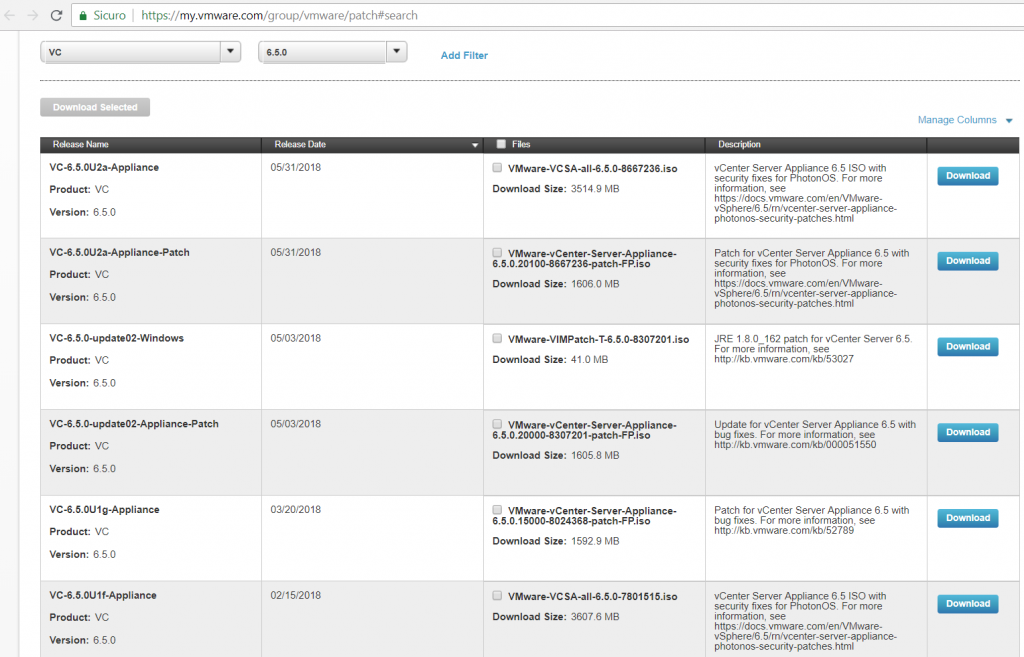 You must choose vCenter Server (VC), the proper version (6.5) and you will see a list of all available patches for VCSA (and also for the Windows version).
The latest version before the vSphere 6.5 U2 is the U1g version.
When you have downloaded the ISO file, just attach it at the virtual CD/DVD drive of vCenter Server (or the PSC appliance).
Now, to update the VCSA, you can use the VAMI interface (https://VCSA-IP:5480):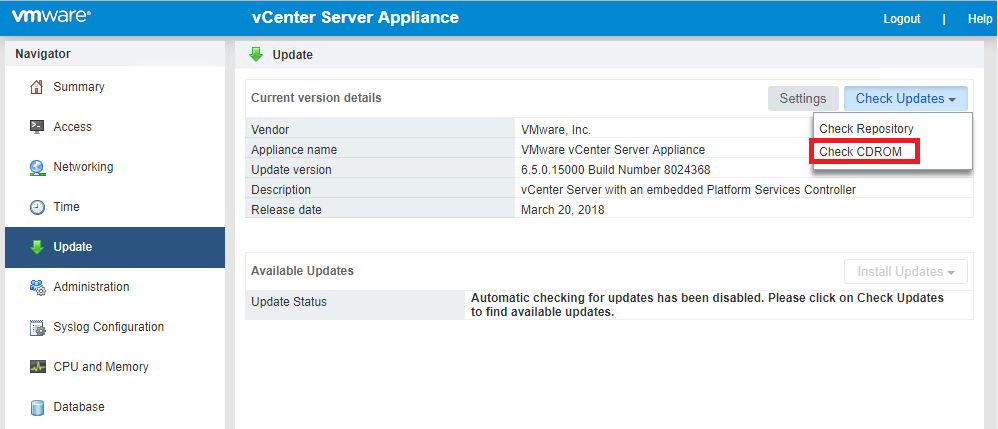 Just choose to check updates from the CD-ROM instead that from the online repository.
This will detect the version from the ISO file and permit an update like usually, but with the selected version.