Reading Time:
3
minutes
Tintri has laid off 80 per cent of its staff, including its top sales bod, leaving just 40 to 50 staff behind, however it still expects to run out of cash on June 30. And there are a lot of rumors with impending news of bankruptcy.
That's not good at, considering the history of the company and the quality of their products.
Tintri was one of the first to provide "VM-Aware Storage" or VAS, which means their products have been designed around VM environments and the specific requirements of those workloads and performance characteristics. And this several years before the concepts of Virtual Volumes.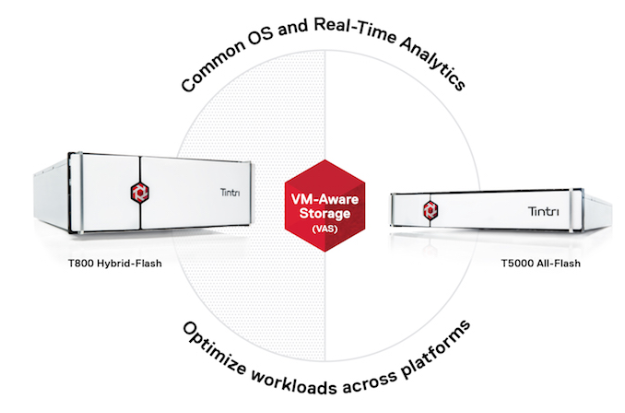 Tintri is considered both primary and secondary storage and also this was quite new as a concept, like also the concept of full and hybrid storage platform.
Another interestin aspect was the simplicity and effectiveness of their products: customers plug Tintri in and walk away. As a result, Tintri has built a customer base of 1,500+ customers with an 81-point Net Promoter Score!
Tintri was founded in 2008 by Kieran Harty, who had led development at VMware as their executive vice president of engineering from 1999 to 2006. Now 10 years later the future is too cloudy and uncertain.
What was missing? Partially the features of the products where almost good, but some was really missing and implemented after too much years.
For example, Tintri Cloud Connector was implemented last year, native integration with some backup vendors only in this year (Tintri integrates with Commvault IntelliSnap technology), the list of other hypervisors was almost a waiting list…
Now what? Some rumors says that DDN (Data Direct Networks) is looking to acquire the assets of the company, possibly as a going concern. DDN is an interesting choice.  The company plays and is known for their HPC storage platforms.  This may signify a move into more mainstream technology, although the market and competition could be very different to the experience of HPC.
But in my opinion the scale-out model of Tintri (see Tintri unveils its scale-out storage model) does not fit well in the HPC world, as also the limited hypervisor supports.
But every options that can save the products and the customers base it better than nothing. And there are really good stuff in the technology that deserve a good future.
See also: Goodbye Tintri or Au Revoir?