This post is also available in: Italian
Reading Time:
5
minutes
As usual, VMworld has several announcements, and for the second year in a row, there are some important announcements about the core virtualization platform: VMware vSphere.
First news is a not surprising new vSphere 6.7 Update 1… At the begin of the year, my bet was that vSphere 6.7 was announced during VMworld US and maybe vSphere 6.7 Update 1 at VMworld EU, but seems that the releasing of the product has been accelerated (in my opinion to accelerate vSAN growing).

VMware vSphere 6.7 Update 1 has some important features, like for example:
Finally, the vSphere Client is not only mature but also complete! The new vSphere Client as some new features and some new wizard, like the Cluster Quickstart, useful in a new installation or during the upgrade to set several features, like DRS, HA, ECV, vSAN, NTP, …
I hope that it also includes the possibility to show PowerCLI commands.
Better vGPU support. VM with vGPU can now be easily migrated with vMotion: this was announced for a while and it's very useful in VDI environment. But vGPU become more interesting also for other types of workload, so more actual and a good move. But it's not limited to vMotion operation… Also, memory snapshot and quiescing, vSphere Storage vMotion, Hot-Add of virtual devices are now supported on VM with vGPU!
Finally, a path to migrate from an external PSC deployment to an embedded deployment. This tool is called Converge Tool. This tool supports also external
deployments with a load balancer. Note also that the embedded deployment is confirmed to be the preferred deployment type!
Content Library finally supports native VM template (vmtx files): I found Content Library a great idea but very limited in v 6.0, then with v 6.5 was finally usable to manage ISO (with the possibility to attach an ISO from the Content Library)… now maybe become usable also for the template.
A new feature in the VAMI including a personal firewall on the appliance management interface (like the firewall on the ESXi vmkernel ports).
An upgrade path from vSphere 6.5 Update 2. This was a silly situation caused by the release of this update after the release of vSphere 6.7… And was quite limiting (considering also the recent L1TF patch that requires the U2 on v6.5)… But now it's possible to upgrade each vSphere 6.x to vSphere 6.7 Update 1!
Note that the vSphere 5.5 remain not upgradable in a single pass to vSphere 6.7!
For more information see also: vSphere 6.7 Update 1 deep dive blog post.
The second big news about the core virtualization is VMware vSphere Platinum. What is it?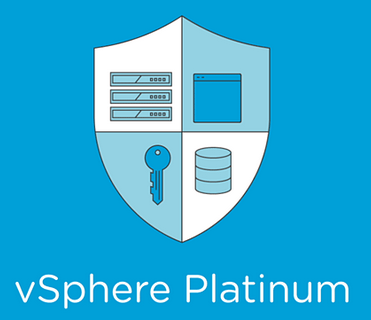 Several years ago the term Platinum (and Gold) were used for the support level… What now we just call Production support and Basic support.
The new vSphere Platinum is basically VMware vSphere 6.7 Update 1 Enterprise Plus with the addition of VMware AppDefense and some credits on VMware Cloud on AWS (Credits worth $10,000 for VMware Cloud on AWS).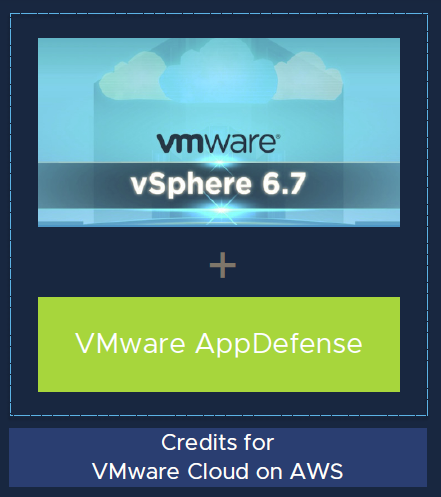 VMware declares this "package" or suite the world's most secure compute platform for all workloads.
But it's true or is just another way to make pay more for the highest vSphere edition (like happened some years ago with the "Enterprise Plus", this sounds like an Enterprise++ edition)?
This bundle has been designed with the security in mind and has the ability to:
Secures infra and apps leveraging the hypervisor and the power of machine learning
Built-in, operationally simple, with minimal overhead or impact on performance
Focus on the 'known good' state – apps run as they should
Enables collaboration amongst vSphere Admins and Security, Compliance and Application teams
For sure this complete the vSphere product with more security features thanks also to the security improvement in vSphere 6.5 and 6.7: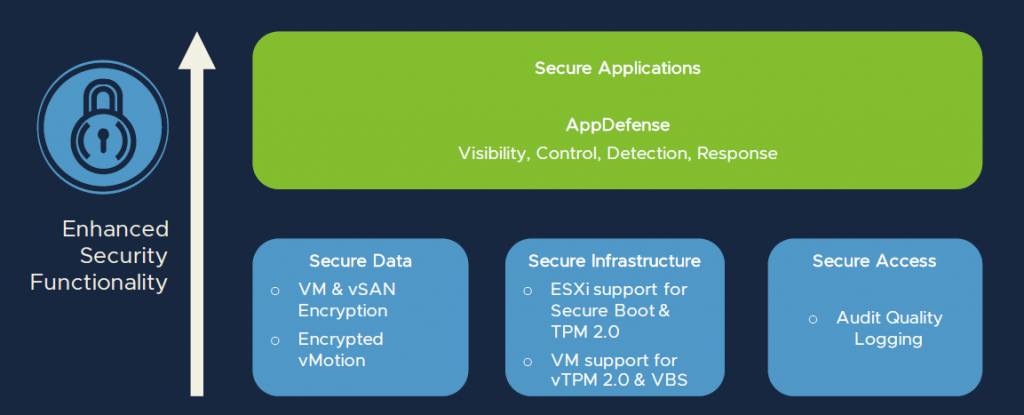 It's a pity the NSX-v is still another product and you probably need also this piece to complete your environment from the security point of view.
For more information see also: Introducing vSphere Platinum and vSphere 6.7 Update 1!
Note: general availability for both products will be later this year (not yet declared when).