Questo post è disponibile anche in: Inglese
Reading Time:
4
minutes
Nel mio incontro con Virtual Instruments, durante il recente evento Powering the cloud, ho avuto modo di parlare con Skip Bacon (CTO) e Chris James (EMEA Marketing Director) della loro azienda e della loro particolare soluzione.
Virtual Instruments è un'azienda focalizzata sugli aspetti di Infrastructure Performance Management per ambienti fisici, virtuali e cloud (in realtà per ora si intende cloud privati). La piattaforma VirtualWisdom® fornisce visibilità end-to-end e real-time delle performance, dello stato di salute e delle metriche di utilizzo dell'intero sistema.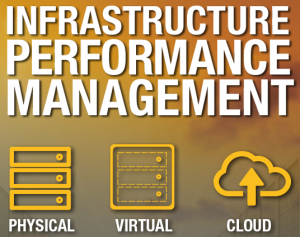 Fondata nel giugno 2008 a partire da uno spin‐out di Finisar Corp, l'azienda ha sede a San Jose, nel cuore della Silicon Valley, ma hanno anche un ufficio in EMEA, e per la precisione a Londra.
Il loro CEO (a partire da aprile 2010) John W. Thompson è stato precedentemente chairman of the board e CEO di Symantec Corporation, e prima ancora ha lavorato, in diversi ruoli, in IBM Corporation.
Il loro target è la large enterprise, e chiunque (con budget significativi) necessiti di una soluzione di analisi delle performance di tipo real-time, dalla parte fisica, fino alla parte virtuale. Il segmento tipico è quello finanziario.
Al momento, non hanno clienti italiani per i loro prodotti, ma vi sono diverse multi-nazionali, con uffici anche in Italia.
La loro soluzione è pensata per quelle applicazioni business critical o mission critical, con storage di tipo FC, che devono essere monitorate sia per le prestazioni, che per la disponibilità.
Tramite diversi "sensori", si riesce a monitorare e raccogliere numerosi tipi di dati in real-time e in modalità completamente agent-less. Il dettaglio possibile è anche di pochi minuti e ovviamente fornisce tutte le funzioni di correlazione dei dati.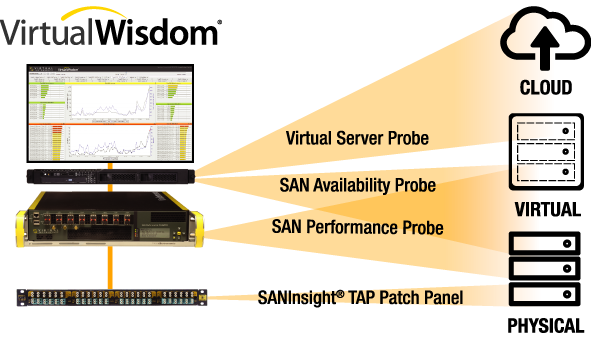 I differenti tipi di "sensori" sono:
Virtual Server Probe: la parte che raccoglie di dati dagli host ESXi, tramite connessione al vCenter Server. Raccoglie dati su diverse metriche, incluse CPU, utilization and status, memory utilization, disk I/O request e capacity, network request e overall utilization.
SAN Availability Probe: la parte che raccoglie i dati dagli switch SAN, tramite protocollo SNMP. Sono analizzate le varie metriche di ogni porta.
SAN Performance Probe: la parte analizza ogni singo frame header di una SAN. In questo modo può analizzare e rilevare problemi di prestazioni ricostruendo di fatto il traffico di storage.
Se l'ultimo monitor è già in sé interessante (per l'approccio usato), diventa ancora più innovativa (e probabilmente unica) la soluzione per "catturare" i pacchetti FC. Si basa sul TAP Patch Panel System (TPPS) che è una componente passiva con funzioni di "sniffer" del traffico FC. Il principio è semplice e geniale: ogni singola porta FC viene sdoppiata a livello ottico, in questo modo è possibile intercettare in traffico FC, senza dover modificare la configurazione degli switch FC o senza la necessità di driver HBA particolari o agenti lato storage o server.
L'aspetto interessante è che non serve sdoppiare tutte le porte FC, ma basta applicare questo strumento su tutte le porte degli storage, visto che poi tutti i pacchetti arriveranno lì.
Per maggiori informazioni visitare il relativo sito web o leggete gli ultimi comunicati stampa:
Vedere anche: Altri report dell'evento Powering the Cloud 2012.