Questo post è disponibile anche in: Inglese
Reading Time:
3
minutes
Inevitabile ci vi siano corsi e ricorsi storici. Quattro anni fa scrivevo di come ci fosse un crescente interesse della Virtualizzazione su server ARM. Ora si ritorna a parlare con un annuncio alquanto curioso arrivato dall'ultimo VMworld US 2018: VMware vSphere per ARM.
Però chiariamo subito che non si tratta di una versione pensata per server basata su processori ARM, bensì una versione per ambienti edge in ambito IoT.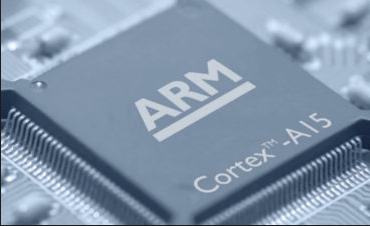 Molti hanno invece visto l'alternativa per il mondo server dove però i miei dubbi rimangono sia per l'utilizzo massiccio negli scenari di server o per lo meno nel caso della virtualizzazione: la virtualizzazione (come pure il sistema operativo) non astrae la piattaforma alle applicazioni e ai servizi. Morale vanno riscritti per le piattaforme ARM… cosa improbabile, a meno delle applicazioni Cloud Native, dove però non è detto che serva la virtualizzazione.
Anche se oramai esistono sistemi operativi per ARM, in particolare Linux, ma anche Windows 10 per IoT o il prossimo Windows Server 2019, le applicazioni andrebbero comunque rischitte o ricompilate o sostituite con applicazioni per ARM. E questo vorrebbe dire rifare completamente le macchine virtuali.
Quindi mettiamoci il cuore in pace, questo annuncio è più pensato e studiato per un caso d'uso particolare. In reatà l'uso dei mini sistemi ARM può essere interessante per alcuni tipi di storage, ma questo magari lo commentiamo in un altro post.
Just demoed ESXi on 64-bit Arm devices for embedded / edge OEMs. Crazy since 6.7 just dropped a WHOLE SLEW of older, slower processors, @Vmware now going after Arm. Live from @vmware #VMworld day one keynote in the blogger section for #EUCChampion #EUCChampions #vExpert #vExperts pic.twitter.com/Yv2zNovLUX

— Dane Young, MBA (@youngtech) 27 agosto 2018
Rimane comunque sorprendente e curioso: da un lato VMware continua a togliere da vSphere processori considerati vecchi che in realtà sono ancora assolutamente validi in termini di potenza di calcolo (almeno sul singolo core)… dall'altro parla di hypervisor per piattaforme come Raspberry Pi? Una apparente contraddizione.
Certo pensare di avere un ambiente di virtualizzazione su un affarino come questo è allettante:
[amazon_link asins='B01CD5VC92′ template='ProductCarousel' store='vinfrastructu-21′ marketplace='IT' link_id='4c56bfdf-ad2c-11e8-9e61-0d442c933bda']
Ma ci vuole un po' di realismo e spirito critico: le risorse con la virtualizzazione vengono suddivise, non moltiplicate… Quindi ne servono in partenza.
E sperare che spostarsi verso ARM risolva i problemi dei processori è altrettanto utopistico… siamo solo all'inizio e in questa fase è normale che i processori più diffusi siano i più bersagliati dalle analisi. I cellulari e relativi processori ARM si stanno salvando, ma non perché siano per forza più sicuri, ma forse perché l'ambiente è più chiuso e limitato.
Per chiudere non aspettiamoci qualcosa a breve, e non qualcosa di installabile… al momento si parla di soluzione per alcuni OEM, quindi che sarà inclusa della soluzione finale.
Se però il mercato dei server ARM (ad oggi limitato ad alcune soluzioni particolari come HPE Moonshot) dovesse crescere, non vedo improbabile una futura attenzione del mondo enterprise per questa piattaforma.