Questo post è disponibile anche in: Inglese
Reading Time:
4
minutes
Disk Drill è un'utility di file undelete specifica per Windows o MacOSX che permette il recupero di file cancellati (anche mesi prima) e non più presenti nel cestino in poco tempo. Ovviamente la possibilità di recupero completo di un file dipende anche dal come i blocchi del file stesso siano stati reciclati per altri file (purtroppo manca un indice sul grado di recuperabilità dei file, cosa che altri programmi simili hanno, rimane comunque interessante come ,spesso, si possano trovare e ancora recuperare file cancellati da più di un anno!).
La versione gratuita è in grado di recuperare fino a 500MB, altrimenti sono disponibili due versioni a pagamento (PRO o Enterprise).
Attualmente la versione 2.0.0.268 include numerose funzionalità:
Deep Scan learns new file signatures: 3DM, MLV, NGRR, TIB, PSAFE3, MOBI, JKS, ICASH, GPX, GP3, GP4, GP5, AFDESIGN, ASF, DOC, KEYCHAIN, MID, MOV, MPG, RTF, SQLITE, TIFF, ZIP (questo aumenta la probabilità di recupero dei file dato che si cerca di ricostruire la struttura dati che lo compone)
Improved recovery speed
Improved saving, loading and canceling scanning for lost data
Improved PRO activation procedures
Minor UI fixes when checking files for recovery while scanning
UI translations improvements
As always, thank you for your support, and stay tuned for more.
La versione per Windows si può scaricare da questo sito, e la sua installazione è veramente banale. Basta seguire un wizard: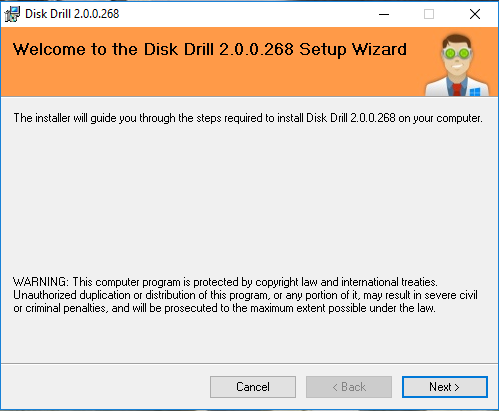 Specifica la destinazione e l'utente che potrà utilizzare il programma: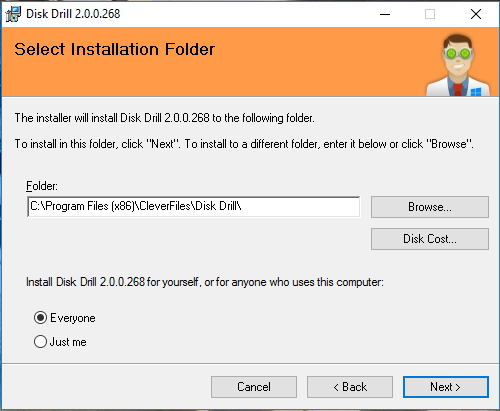 E l'installazione è completata: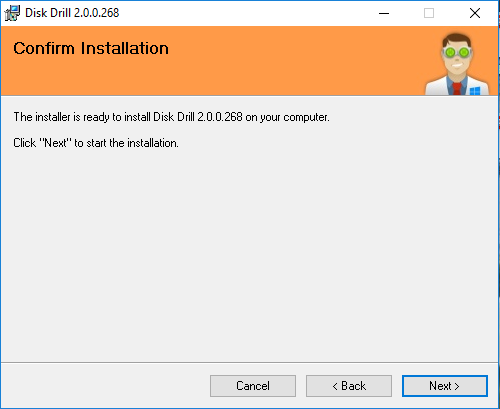 A questo punto è possibile inserire la licenza (se l'avete comprata) oppure utilizzare il prodotto nella modalità free: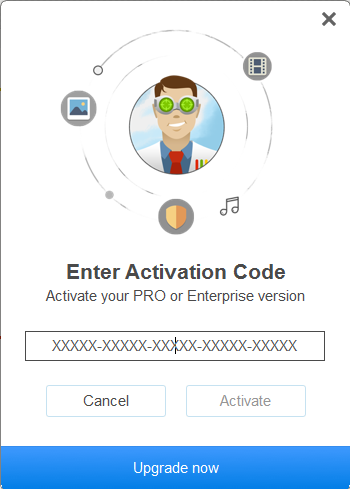 L'uso è molto intuitivo e semplice: scegliete la partizione desiderata e il metodo di recovery e analisi: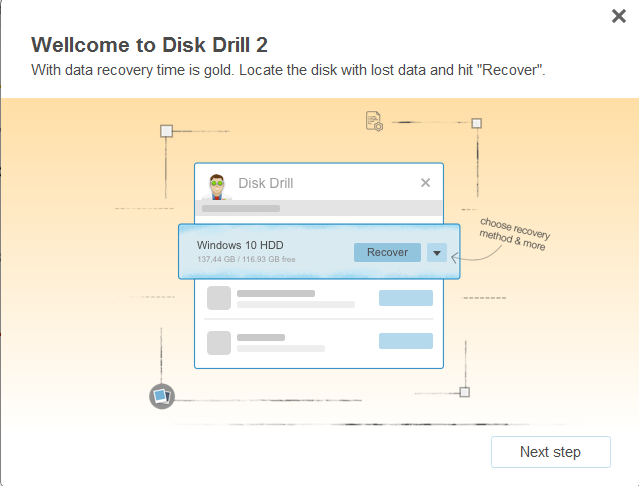 Il processo di analisi ed indicizzazione del disco richiede un po' di tempo, soprattutto la prima volta o se se manca completamente il filesystem. E' comunque semplice ed intuitivo:

Questo tempo si può ridurre abilitando una protezione continua (come fanno anche altri programmi). L'aspetto interessante è che risulta possibile escludere alcuni file da questa protezione: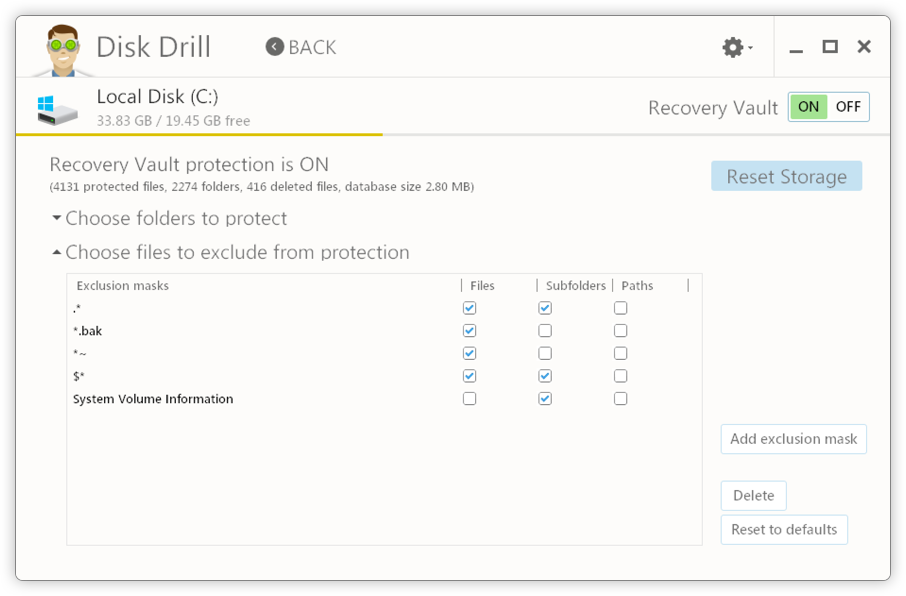 In conclusione lo strumento è abbastanza veloce (analizza un 1 TB di disco in pochi minuti) ed è molto semplice nell'utilizzo. Un aspetto interessante è il poter salvare immagini e poter analizzare da immagini. Purtroppo non supporta nativamente VHD o VMDK, quindi dovrete prima montarle e poi analizzarle.
Altra mancanza è la possibilità di fare un safe-delete: una volta evidenziati i file vecchi sarebbe utile cancellare definitivamente quelli veramente non più necessari.
Infine sarebbe bello, nella versione Enterprise avere anche un supporto nativo per partizioni VMFS, visto la cronica mancanza di buoni tool di recupero per ambiente VMware.
Nota per i lettori: per testare il prodotto ho avuto più di una chiave PRO, quindi se qualcuno fosse interessato a provarlo senza il limite della versione free, mi può semplicemente scrivere un commento a questo post.