Questo post è disponibile anche in: Inglese
Le vacanze sono finalmente giunte e un nuovo anno (bisestile per chi è scaramantico) si sta avvicinando. Questo è il momento nel quale, oltre ai vari auguri ed analisi dell'anno in corso, si vedono fioccare anche tante previsioni sul prossimo anno.
Penso sia ovvio che nell'IT, per la velocità con cui si muove ed evolve, sia alquanto difficile fare previsioni non banali che poi si rivelino fondate. Si potrebbero citare tante previsioni fallimentari, come ad esempio la morte dei PC a favore dei tablet. A lungo termine diventa poi utopistico e solo pochi visionari hanno centrato le loro previsioni (in mezzo a tante altre previsioni poi non verificatesi).
Come già scritto vari anni fa, non amo fare previsioni per il nuovo anno e al limite riporto previsioni interessanti sviluppate da terzi. Il 2016 sarà comunque un anno interessante per la virtualizzazione (che nel 2015 di fatto è stata utilizzata, ma ignorata come argomento a sé stante, a parte forse l'annuncio dell'hypervisor di Nutanix), dato che sicuramente vi sarà l'uscita di Windows Server 2016 e probabilmente (la beta è già in fase avanzata) della nuova versione di VMware vSphere.
Lato virtualizzazione (e cloud) voglio invece riportare un'analisi svolta da CloudPhysics (per chi è interessato questo il link all'analisi) utilizzando il loro global data set.
Per chi non sapesse CloudPhysics offre un servizio SaaS di analisi dei propri sistemi virtuali (al momento solo VMware) utilizzato da molti sistemisti. L'aspetto interessante è che dati vengono raccolti, anonimizzati e poi salvati appunto in un data set globable.
Questo rende possibile all'azienda di elaborare questi dati e stimare, ad esempio, i trend. In base a questa ricerca è emerso che nel 2016:
Enterprise cloud migrations will hit an inflection point in 2016, as enterprises use analytics and big data to right-size their on-premises VMware virtual machine (VM) configurations.
VMware ESXi 6.0 will reach 50% market share quicker than ESXi 5.5 did.
VMware ESXi 6.0 will become the dominant ESXi platform deployed globally by August 2016.
Se per i trend di crescita su vSphere 6.0 si tratta di un'analisi dei dati e della velocità di adozione dello stesso (e aggiungiamo pure polarizzati dal fatto che CloudPhysics è usato soprattutto da aziende che cercano di innovare l'IT o quanto meno sono propense a farlo), può sembrare curiosa la prima analisi.
In realtà nulla di strano: nella loro piattaforma esistono badge specifici per analizzare quanto si potrebbe risparmiare passando a diversi cloud provider (a livello di servizio IaaS).
Rimane il fatto che questi dati non permettono analisi più dettagliate come ad esempio in base alla posizione geografica o in base alla dimensione dell'azienda.
Per maggiori informazioni su CloudPhysics, vedere questi post precedenti:
Previsioni a parte, buon 2016!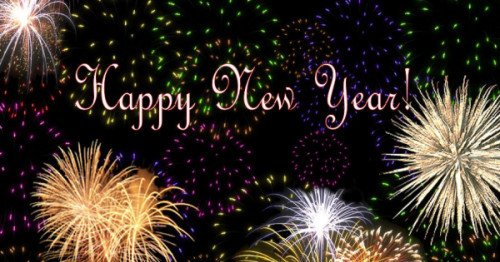 This post has already been read 187 times.