Questo post è disponibile anche in: Inglese
Reading Time:
12
minutes
Le motivazioni per diventare vExpert non dovrebbero certo essere legate ai possibili vantaggi del programma. Ed una volta nominati (per me è il settimo anno di fila) bisogna pensare più a quello che si può dare rispetto a quello che ci si deve aspettare e/o pretendere (in realtà bisognerebbe farlo già prima).
Ma sarei un grande ipocrita a negare che vi siano anche indubbi vantaggi pratici nell'essere un vExpert!
Ufficialmente, VMware (in accordo alle relative FAQ) riconosce come beneficio maggiore l'essere parte del programma stesso. Ma, come detto in precedenza, deve essere più un onere che un onore essere vExpert o quanto meno si deve ragionare più in un'ottica di dare (in termini di contributi alla comunità) oltre che di avere.
E i primi contributi bisognerebbe cercare di darli non solo con i blog personali (anche se purtroppo era uno dei critieri più valutati nell'assegnazione del vExpert e, a quanto pare, oramai è diventato anche l'unico o il predominante), ma con partecipazione attiva alla VMTN (della quale abbiamo anche un'area in italiano) e ancor di più nelle attività del VMUG locale (in Italia le CFP degli eventi spesso rimangono vuote o con poche proposte).
Ma tornando ai benefici, tra quelli ufficiali elencati nella FAQ sono inclusi i seguenti:
Certificato cartaceo (una volta c'era anche un premio, ma oramai è disponibile solo per i vExpert che partecipano al VMworld)
Logo vExpert da usare nel proprio blog, nella firma o dove si ritiene più opportuno
Accesso ad un'area della community riservata ai vExpert (peccato che sia poco usata e sicuramente con pochi contributi, ma è la principale fonte le rimanere aggiornati sulle novità e i benefici)
Accesso ai vExpert parties (finora limitati solo durante il VMworld)
Accesso al materiale relativo alle sessioni del

 

VMworld
Accesso ad eventi online
Inclusione nella lista pubblica vExpert directory
Licenze di prodotti VMware con validità di 1 anno
Non ufficialmente sono anche (seguite i post nella sezione riservata), a volte, accessi alle beta dei software VMware. Notare che pass per il VMworld (o ad altri eventi) oramai sono diventati un'usanza, ma molto limitata (circa 50 pass per l'edizione americana e 35 per quella europea)… i criteri di assegnazione poi non sono sempre troppo limpidi. Per richiedere il blogger pass utilizzare questo link: http://goo.gl/forms/O9uIntzUl0
Vi sono poi numerosi altri benefici (molti vengono confermati di anno in anno, ma per confrontare con gli anni passati, questi erano quelli del 2015 e 2014) offerti da terzi (tra aziende, ma anche privati).
Nel caso abbia dimenticato qualcuno in questa lista, inserite un commento nel post e vedrò di colmare la mancanza.
Liste pubbliche
Vi sono diversi gruppi e liste pubbliche per permetto di aumentare la propria visibilità:
Pluralsight

Storicamente TrainSignal ha sempre premiato i vExpert (ma non solo) con l'accesso al ricco materiale disponibile sul loro sito. Alcuni anni fa sono stati acquistati da Pluralsight ma per fortuna la tradizione è rimasta. Anzi il materiale disponibile è persino aumentato!
E, come di tradizione, sono stati tra i primi a confermare questa offerta anche per i vExpert (e MVP) del 2016:
Compilate questa form online per richiedere l'accesso (ci potrebbero volere alcuni giorni). Notare che offrono anche qualcosa di simile (con durata più limitata) anche alle diverse community.
Ravello
Esattamente come nel 2015,

Ravello offre una interessante servizio a tutti i vExperts 2016: l'accesso al proprio cloud con ben 1000 ore gratuite di CPU virtuali (per mese!) da usarsi per lab di ESXi nested o di workload VMware, sia su AWS che Google cloud. Basta registrarsi a questa pagina.
Per maggiori informazioni sul tipo di servizi offerto da Ravello vedere questo post.
VMware Press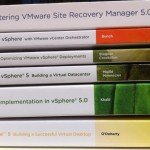 Il team di VMware Press ha realizzato un'offerta esclusiva per tutti i vExpert community. Come probabilmente già si sa, VMware tempo fa ha realizzato un'alleanza con Pearson per realizzare VMware Press che ha pubblicato molti libri sulle tecnologie VMware.
Tutto i vExperts 2015 hanno diritto ad uno sconto del 35% su ogni prodotto VMware Press. Per maggiori informazioni vedere questo post nell'area dei vExpert blog.
Veeam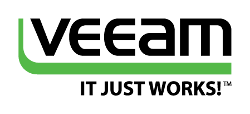 Come di consueto, Veeam mette a disposizione una licenza NFR di 1 anno (quest'anno la durata è raddoppiata) per 2 socket del suo prodotto Veeam® Availability Suite (aggiornato alla v9) per VMware (o Hyper-V per chi ha certificazioni/riconoscimenti Microsoft).
Notere che non è limitato solo ai VMware vExperts, ma è applicabile anche ai VMware Certified Professionals (VCP), Microsoft Certified Professionals (MCP), Microsoft Certified Technology Specialists (MCTS) e Most Valuable Professionals (MVP).
Symantec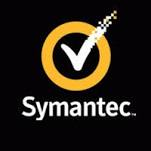 Per chi è VMware vExpert, VMware Certified Professional o VMware Certified Instructor, Symantec mette a disposizione la licenza gratuita di Backup Exec 2015 V-Ray Edition.
Riempite la form e dopo che lo stato di certificazione o accreditamento è stato verificato, si riceverà la copia di Backup Exec 2015 V-Ray in 7 giorni lavorativi.
Nakivo

A tutti i membri di VMUG, VMware vExpert, VCP, o VCI viene offerta una licenza gratuita per two-socket Not For Resale (NFR) di NAKIVO Backup & Replication. Si tratta di una soluzione di backup abbastanza interessante ed alternativa ad altre soluzioni native per la virtualizzazione (per maggiori informazioni vedere questo post).
La licenza NFR è disponibile solo per ambienti non in produzione, inclusi ambienti educational, testing, evaluation, training e dimostrativi. L'offerta scadrà il 31 marzo 2016.
Altaro

A tutti i VMware vExpert o Microsoft MVP viene offerta una licenza gratuita (unlimited edition) di Altaro VM Backup. Si tratta di una soluzione di backup abbastanza interessante ed alternativa ad altre soluzioni native per la virtualizzazione (per maggiori informazioni vedere questo post).
AOMEI
AOMEI Technology ha alcune soluzioni interessanti sua per backup e restore, ma anche per la gestione dei dischi logici, delle partizioni e dei filesystem.
Per tutti i Microsoft MVP, MCPs MCTS come pure i VMware vExperts, VMware Certified Professionals, VMware Certified Instructors, VMUG members, AOMEI fornisce una licenza free e NFR dei suoi prodotti.
Login VSI

Il programma VIP di Login VSI fornisce una serie di benefici a tutti i Citrix Technology Professionals (CTP), VMware vExperts, Microsoft Most Valuable Professionals (MVP) for App-V, Remote Desktop Services and Hyper-V:
A free (for non-commercial use) Login VSI Pro license (12 months, 100 user sessions)
Login VSI goodies (like the "I love a good performance" T-shirt) when we meet in person
Direct access to our support, product marketing and development team
Il prodotto è oramai diventato uno standard nel benchmark degli ambienti VDI. Per averlo basta compilare la form di richiesta.
Liquidware Labs

Liquidware Labs fornisce 25 licenze di VDI Essentials + 1 licenza di Flex-io server. Le licenze sono perpetue.
Basta inviare una email, con i dettagli del proprio vExpert, direttamente asales@liquidwarelabs.com.
Opvizor

Opvizor fonisce a tutti i vExpert una licenza Enterprise del loro prodotto (per conoscere alcune delle funzionalità vedere questovecchio post). Per richiedere il prodotto (e soprattutto l'attivazione della chiave) è possibile utilizzare questa pagina o contattare via e-mail Atif Siddiqui (asiddiqui@opvizor.com).
Per maggiori informazioni sul prodotto vedere i post su Health analyzer e Snapwatcher.
Runcast Solutions
Stan Markov (
@sferk
) VCDX e Co-founder/CEO di Runcast Solutions offre a tutti i vExperts una licenza NFR di Runcast Analyzer, una soluzione simile (per vari aspetti) ad Opvizor e sviluppata sempre con l'idea di sfrutturare la conoscenza di esperti (in questo caso anche VCDX) per semplificare la gestione o almeno il monitraggio degli ambienti.
Sonar
Sonar è un'altra soluzione di tipo public SaaS di monitoraggio di ambienti virtuali, simile per alcune funzionalità a Opvizor e sviluppata da Xtravirt (un'importante socierà di consulenza e servizi).
Per i vExpert è possibile registrarsi sul sito https://portal.sonar-raas.com usando la promo VEXPERT16.
HP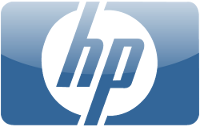 Se siete interessati ad una licenza NFR di HP StoreVirtual VSA (utile tra l'altro anche per provare le funzionalità di storage integration di Veeam Backup & Replication), inviate la richiesta via email a hpestorageguy@hpe.com (Calvin Zito). Avrete una licenza NFR per 10TB e 3 nodi.
Questo è il suo post su Google+ con la conferma (anche per quest'anno) di questa iniziativa.
DataCore

Per i VMware vExpert, VMware Certified Professional o VMware Certified Instructor, DataCore Software mette a disposizione 1 anno di licenza NFR gratuita per il proprio SANsymphony-V Storage Hypervisor Software.
Il link non è al momento aggiornato per il nuovo anno.
Kemp
Se siete VMware vExpert oppure anche solo VMware Certified Professional, Kemp Technology vi offre una licenza NFR del suo prodotto LoadMaster VLM-5000 per uso personale e non-commerciale.
Per maggiori informazioni vedere questa pagina.
Nexenta

Nexenta fornisce ai vExperte una licenza del nuovo NexentaConnectper VMware Virtual SAN: 1 anno di licenza promozionale fino a 8 socket, in grado quindi di implementare un cluster VSAN anche a 4 nodi (biprocessore).
Per maggiori informazioni vedere questa pagina.
SolarWinds
SolarWinds fornisce una licenza perpetua per i suoi prodotti. L'offerta è destinata a tutti gli MVP, ma potrebbe esserlo anche ai vari vExperts.
Mandate un'email a danielle.higgins@solarwinds.com con la richiesta di maggiori informazioni.
ControlUP
They have a nice console to monitoring, manage and control your virtual network. ControlUp Expert Program Registration is available at this page.
Devolutions
Devolutions offre delle licenze gratuite per i vExperts del loro prodotto Remote Desktop Manager, che permette di centralizzare, organizzare e condividere in modo sicuro le diverse connessioni remote, credenziali, password e documenti. Per maggiori informazioni vedere la presentazione suSlideShare.
Se siete interessati, mandare una email a mtrottier@devolutions.net con il riferimento al vostro profilo che certifichi i relativi riconoscimenti.
Royal TS
Royal TS regala una licenza NFR di Royal TS o TSX a tutti i Microsoft MVP, Citrix CTP o VMware vExpert che lo richiedano con l'opportuna form. Royal TS o TSX è uno strumento potente utile ai server admin, system engineer, sviluppatori o chiunque necessiti di gestire l'accesso remoto a sistemi usando diversi protocolli.
Synergy
Synergy è un software per condividere mouse e tastiera tra diversi computer e lavora con Windows, Mac OS X e Linux.
Per i Microsoft MVP, Citrix CTP, VMware vExpert è disponibile una versione free not-for-resale.
DoubleCloud ICE
ICE is an integrated cloud environment. It allows to manage unlimited vCenter, ESXi, and virtual machines via SSH, VNC console, file system viewer, process viewer, etc. It also integrates nicely with vSphere Web Client with one click access. The navigation of the inventory tree is super fast. With proper credential policy set up, accessing any vm is as simple as clicking.
Free Standard License are available for vExperts, just send and e-mail to steve@doublecloud.org. Details here.
SMS Passcode
SMS Passcode provide Adaptive Multi-factor Authentication. To have access to their solution just e-mail support@smspasscode.com
Thycotic
Thycotic offer to all vExpert and MVP free Secret Server Professional Edition keys for 10 users for one year! Secret Server enterprise password management software gives you and your colleagues control access to critical passwords and sensitive information in one centralized, web based repository.
For more information see this page.
Altro
Come spiegato in

 

questo post, è possibile usufruire (come accaduto negli anni precedenti) di un servizio di URL Shortener con il prefisso vexpert.me (ringraziate @dawoo per questo servizio).
Sempre nello

 

stesso post

 

esiste anche una parte 2 relativa agli adesivi vExpert che aveva realizzato l'anno scorso. E' possibile richiederli usando questa

 

form.
Per altre opportunità vedere questi post (in inglese):
Il modo migliore per rimanere aggiornati sui vantaggi del programma, è seguire il blog vExpert (richiede login).